Cooperating Association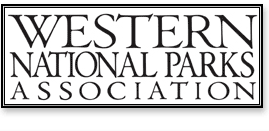 There are certain endeavors better suited to enterprises undertaken in cooperation in cooperation with government, and our partners fill that need. Great Basin National Park has more to offer our visitors' experience thanks to their dedication and willingness to take on the challenge. They help us bring a more complete park experience to our visitors.
Western National Parks Association
In 2005, Great Basin National Park welcomed a non-profit cooperating association, Western National Parks Association (WNPA), to manage the visitor center bookstores. In partnership with Great Basin, WNPA has been dedicated to improving the bookstores and publishing interpretive materials, including a variety of educational pamplets and the Bristlecone newspaper. WNPA has also supplied funds to participate in an annual Audubon Society Bird Count and to maintain the Junior Ranger Program.
Established in 1938, WNPA has since expanded to operate bookstores at sixty-five National Park Service sites throughout the western United States. Their mission is to promote the preservation of the national park system and its resources by creating greater public appreciation through eduction, interpretation, and research. WNPA has contributed more than $37 million to the National Park Service, generated through store sales and member suppport. They have produced more than a half million free interpretive items for national parks every year, including trail guides, newspapers, schedules, and brochures.
Currently the association has more than 200 publications in print, with many new publications being introduced every year. A catalog of these publications and hundreds of additional educational products is available in Great Basin National Park visitor center bookstores. Titles not immediately available in the bookstore can be found online at www.wnpa.org.


Last updated: February 28, 2015