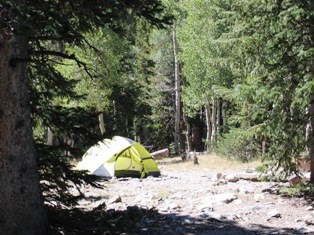 Interested In living and working in Great Basin National Park for the Summer? Become one of our campgrounds hosts!
Campground hosts serve as volunteers in the National Park Service's Volunteer-in-Parks (VIP) Program. A VIP is anyone who performs work for the National Park Service for which they may or may not be reimbursed for some out-of-pocket expenses.

None of our campgrounds have recreational vehicle hookups, although for campground hosts, propane, water, and sewer hookups are provided. Campground hosts live in designated sites within the campgrounds and are subject to visits and requests for assistance at all hours of the day or night. Most campground host positions require a commitment approximately mid-May through Labor Day.