Summer Employment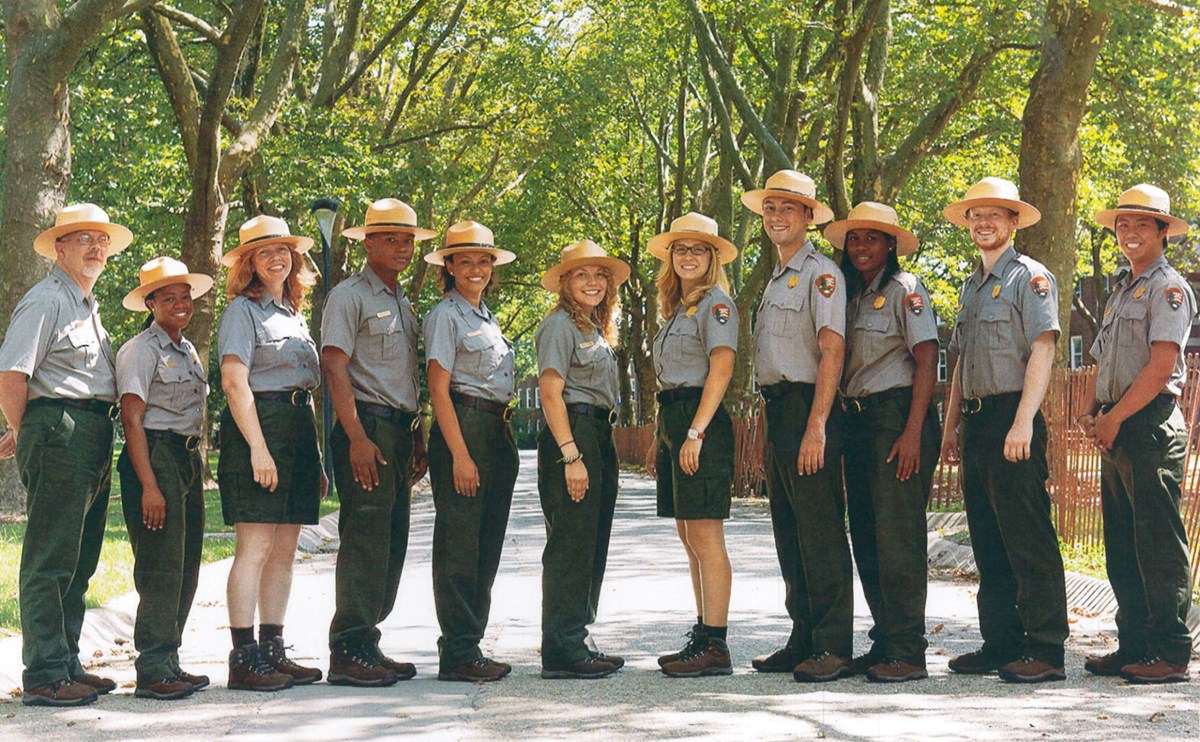 Are you interested in spending a summer in one of New York City's most historic and beautiful places? Do you like working with the public? Do you have a strong interest in history or natural sciences? Does working outdoors sound like your type of job? If so, consider spending a summer working as a Park Guide or Park Ranger for the National Park Service at Governors Island National Monument!
Governors Island is a 172-acre island in New York Harbor, just a half-mile south of Lower Manhattan, that played host to one of the nation's longest-running military bases, with a military presence on the island continuously from 1755 until 1996. Today, the island is jointly administered by the City of New York and the National Park Service. The National Park Service's mission on the island is to conserve the island's two historic fortifications, Fort Jay and Castle Williams, and to ensure the public is aware of the significance of the forts, the island on which they sit, and the surrounding environs of New York Harbor.
Park Guides and Rangers undergo an extensive two-week training session in mid-May and work a full-time schedule including most weekends to follow. The employee's primary responsibility is to present interpretive and educational programming to the public and various special groups on various facets of the island's history, as well as to ensure the protection of the historic resources and the visitor. All positions require employees to wear the National Park Service uniform. Housing is not provided for these positions.
All applications must be submitted via USAJOBS.gov. This office cannot process any applications.
Always note the closing date on all USAJOBS announcements!

Currently Accepting Applications
There are no open positions at this time.
Upcoming Announcements
Park Guide GS-0090-05 - $17.09/hr
Lead Park Ranger GS-0025-09 - $25.89/hr
Last updated: March 4, 2014