Plan Your Visit
Since 1971, the park has been under the watch of the National Park Service. Various renovations, backed by government funds and individual donations, have taken place throughout the park, most notably the Spanish Ballroom, the Arcade building that now hosts art classes, and the art deco style opening gates. The park's carousel and large children's theater remain an attraction for all ages and every Thursday, Friday, Saturday and Sunday night of the year, the park hosts a dance either inside the Spanish Ballroom or in the open-air Bumper Car Pavilion.
Find out more about the different things to do at Glen Echo Park!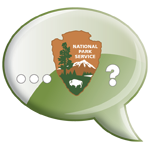 To send your questions or comments about Glen Echo Park, please contact us. We would love to receive your feedback.


Last updated: September 21, 2017