Plan Your Visit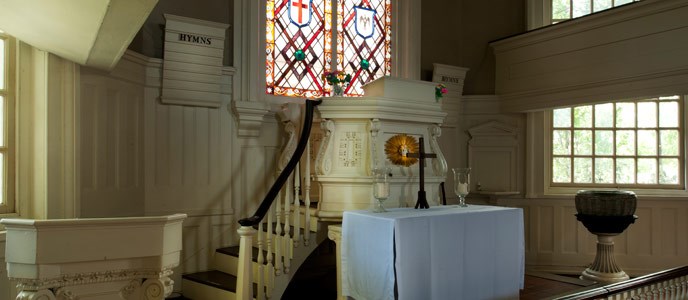 Gloria Dei is a historic site and an active congregation. The church was built in 1700 by Swedish Lutherans who first settled the area during the 1640's. A part of the Episcopal Diocese since 1845, the church was designated a National Historic Site in 1942. The site includes the historic church and the cemetery.

Religious services are held on Sundays at 10am. The operating hours for the site are Tuesday through Sunday, from 9am to 4pm. Religious ceremonies and other special events may limit access to the interior of the historic church at times.
The site is located at 916 S. Swanson Street, near the intersection of Christian Street and Christopher Columbus Boulevard (also known as Delaware Avenue). These directions should prove useful for visitors traveling by motor vehicle and public transportation.
There is no fee to enter the site, and reservations are not required. Visitors will find much to do, from examining the 17th century wood carvings of two cherubs to exploring the cemetery with its Revolutionary War era tombstones.



Last updated: January 13, 2015