Weather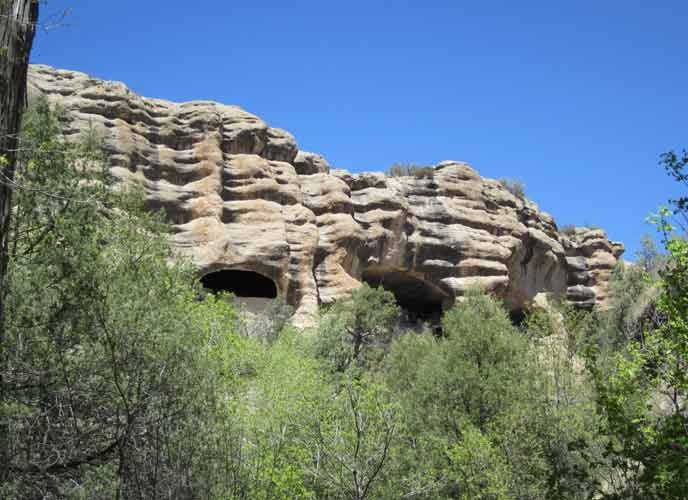 National Weather Service Forecast
Stream Gage and Climate Data from the Sonoran Desert Network Monitoring Program
Climate and Weather

The park has a mild climate, with a rainy season usually from July through August. Spring and Fall have moderate days and cool nights. Winter months often have nice afternoons with cold mornings and nights.
Figures below show monthly average High Temperature (degrees Fahrenheit)/Low Temperature (degrees Fahrenheit)/Precipitation (in inches).
January

51/17/0.71

February

58/23/0.68

March

63/25/0.65

April

75/30/0.47

May

75/42/0.33

June

84/40/0.58

July

91/48/2.81

August

89/47/2.83

September

86/38/1.88

October

80/27/1.59

November

63/12/.56

December

55/15/1.44
Temperatures
Daytime temperatures tend to be relatively mild or warm and nighttime temperatures tend to be relatively cool or cold throughout the year. Average temperatures in the higher elevation, particularly the Mogollon Range, can be cooler by 10-20 degrees or more, depending on the season. Summer is the monsoon or rainy season with afternoon thunderstorms, accompanied by dangerous lightning, likely during July and August.
Lightning
If you are hiking and get caught in an area where lightning is striking, stay off ridges and away from open areas. Remove metallic objects from your pack or clothing and stay faraway from anything that might serve as a lightning rod. Take shelter under a cluster of smaller trees, not under a large tree. It is not safe to shelter in shallow caves. (The caves at the Cliff Dwellings are deep caves and would be safe if you stand well back from the openings.) Lightning seeks high points, the tallest object in an open area, the biggest object (such as a large boulder), and ridgelines. For more information about lightning safety, visit www.lightningsafety.noaa.gov.
Winter
During most winters the lower elevations tend to be free of snow most of the time and when it does snow the melt-off usually occurs within a few days. Normally there is some snow accumulation in the higher elevations and during severe winters, the snow may range up to 10 feet or more in the Mogollon Range. Melt-off usually occurs during late March and April, but snow and ice may hinder travel on upper elevation trails as late as June.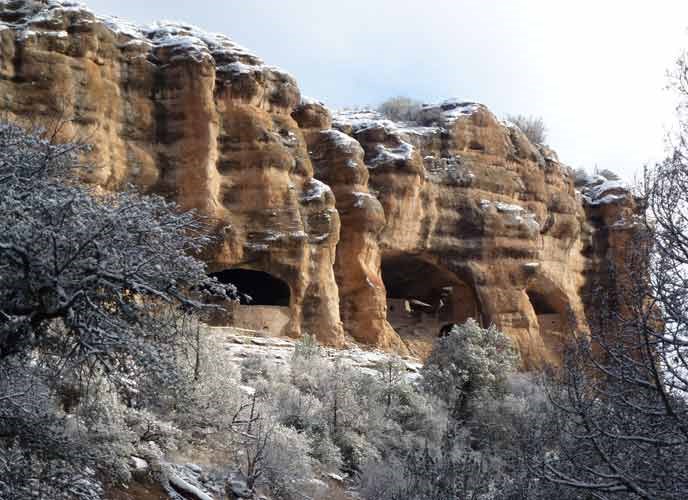 Last updated: February 4, 2015