Safety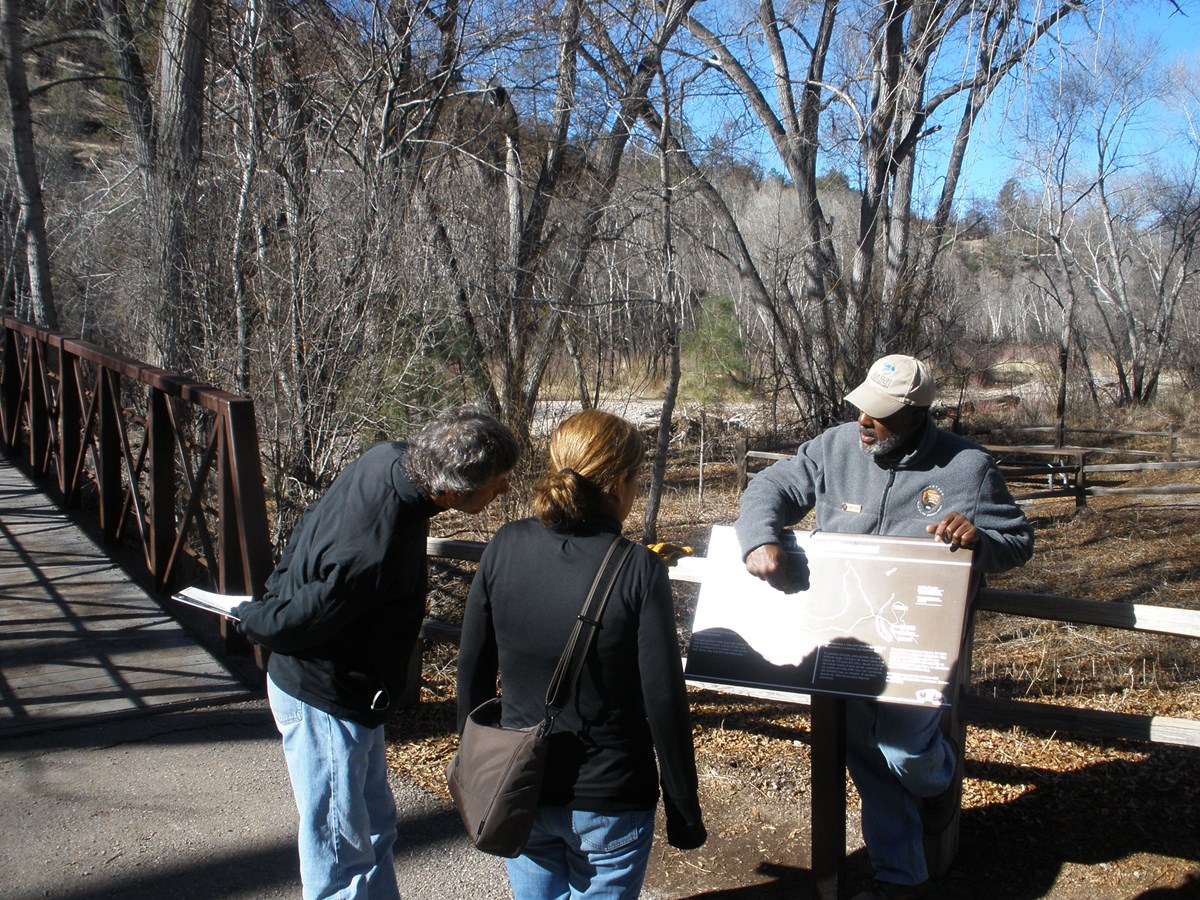 Cliff Dwellings Trail
The one-mile loop trail to and through the cliff dwellings climbs 180 feet above the canyon floor to an elevation close to 6000 feet. Allow a minimum of one hour for the round-trip hike. The trail is not wheelchair accessible. Views of the some of cliff dwellings are possible after a 1/4-mile hike in the canyon bottom. The trail that continues to the dwellings is steep and rocky in places and can be muddy or icy at times. Wear sturdy shoes, pace yourself (use the benches), and carry water.
For the sake of preserving the dwellings and ensuring visitor safety, the public is asked to observe the following rules when visiting the Monument:
Please stay on the trail.
Please do not sit, climb, touch, or lean on ruin walls.
If an artifact is found, do not touch it. Report it to the nearest ranger, so that a proper excavation may be done and more may be learned about the people who lived here.
Use of tobacco products, food, and any beverage other than water is not allowed on the trail.


Last updated: February 4, 2015