Animals
The range of elevation in the surrounding Gila National Forest and variety in vegetation provides habitat for many diverse fauna which includes 84 species of mammals, over 300 species of bird, 44 species of reptiles, 11 species of amphibians, and 30 species of fish.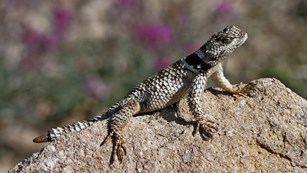 Reptiles & Amphibians
A Crevice spiny lizard sunning itself on a rock.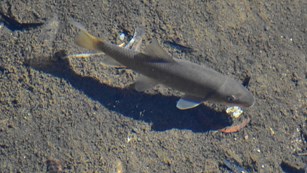 Fish
Sucker fish swimming in the Gila River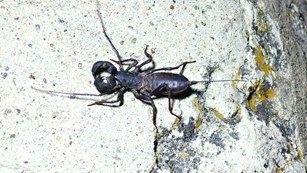 Insects, Spiders, etc.
A Vinegaroon or Whip Scorpion on a rock.


Last updated: January 6, 2021