Stewardship In Action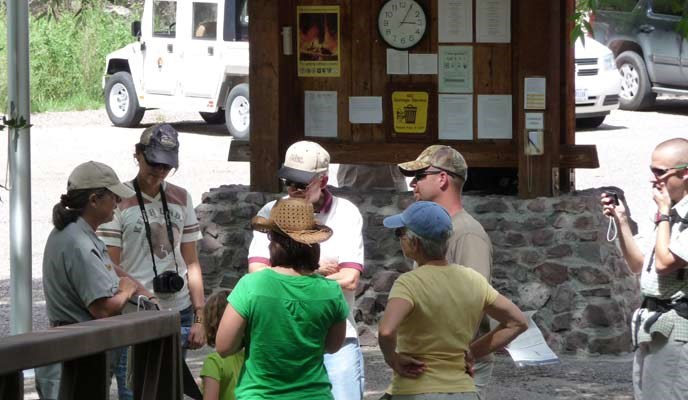 National Park Service volunteers at Gila Clif Dwellings National Monument are essential, active, and valued members of the park staff. Volunteer interpretive park rangers serve visitor and park needs every day. Volunteers make up the majority of the staff here and are needed year round. Our volunteer staff leads guided tours at the cliff dwellings, assists visitors through sharing area and monument information, staffs the Gila Visitor Center and Western National Parks Association store, and performs maintenance projects. There are no campground host positions at the monument.
Volunteers are required to make a minimum commitment of three or four months, 32 hours per week. The monument provides training and housing if required - private dorm rooms with shared bathrooms or RV pads with full hookups. A small apartment for couples may also be available.
For more information regarding current opportunities at Gila Cliff Dwellings National Monument, please visit www.volunteer.gov/gov/results.cfm?ID=1735.
Last updated: February 24, 2015