Directions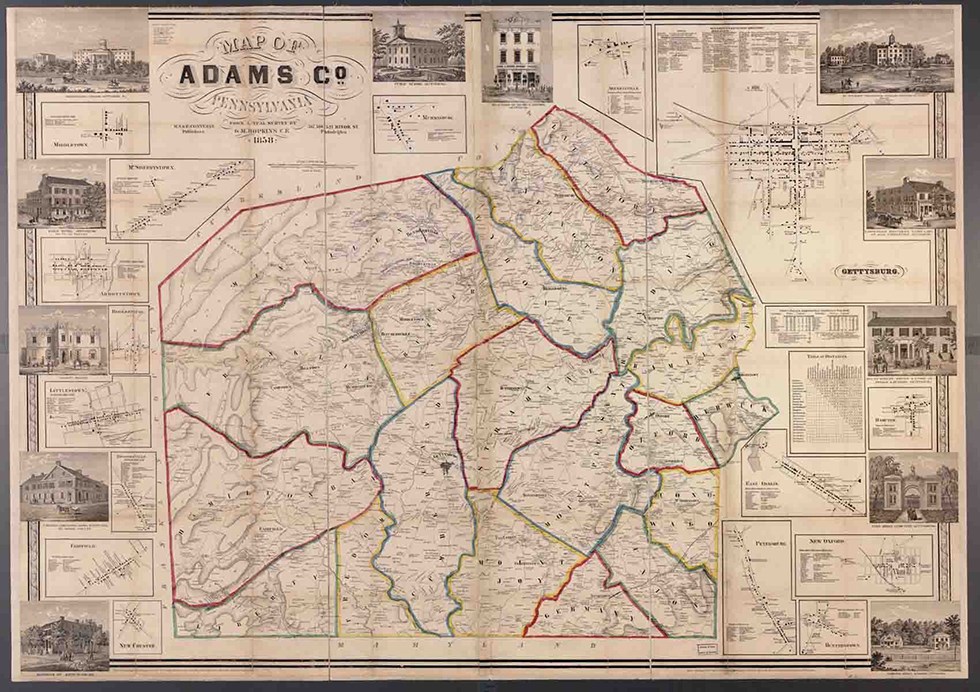 By Automobile
Gettysburg National Military Park is located in Adams County, Pennsylvania. The museum and visitor center is located at 1195 Baltimore Pike (Route 97) with a back entrance from the Taneytown Road (State Rt. 134). From North or South, follow US 15 to Gettysburg and watch for signs to direct you to the National Park Service Museum and Visitor Center. The signs are near the exit at Rt. 97. Go north on Route 97 and look for the visitor center entrance, which will be on your left at the stoplight. From East or West, drive into Gettysburg on US Rt. 30, turn South on Baltimore Street (Rt. 97), and follow signs to the entrance of the visitor center, which will be on your right at the stoplight.

By Air
Harrisburg International Airport at Middletown, Pennsylvania, approximately 35 miles north of Gettysburg is the closest air terminal. The second closest is Baltimore-Washington International near Baltimore, Maryland. Gettysburg has a small airfield on Route 30 west of Gettysburg that will accommodate private aircraft.

By Bus
Rabbit Express now offers bus service from Harrisburg International Airport (MDT) and the AMTRAK Station in Harrisburg, Pennsylvania to Gettysburg with service to downtown Gettysburg at the Majestic Theater. For further information, visit the Rabbit Express site or call 1-800-632-9063.
Getting Around Gettysburg
Public transportation is available in Gettysburg through Freedom Transit, operated by the Adams County Transit Authority. Freedom Transit has three lines- Red, Blue and Gray- that run to downtown Gettysburg from the Museum and Visitor Center, to stops west of Gettysburg as well as stops east of town at convenient locations for visitors staying in area hotels and motels. For additional information on rates and schedules, visit the Freedom Transit web site.
The speed limit in Gettysburg is 25 miles per hour on most borough streets, which are clearly marked with directional signs and turning lanes at prominent intersections. Metered public parking is available on most borough streets. For downtown convenience, public parking lots are available on East High Street and in the downtown parking deck on Race Horse Alley, accessible from North Stratton Street. The parking deck should be used for your visit to the Wills House, located on the square in Gettysburg.
Drivers should be mindful of slow moving horse-drawn carriages during spring, summer and fall months as well as heavy pedestrian traffic at intersections.
Last updated: October 26, 2022