News Release
Virginia Memorial Preservation and Patination Project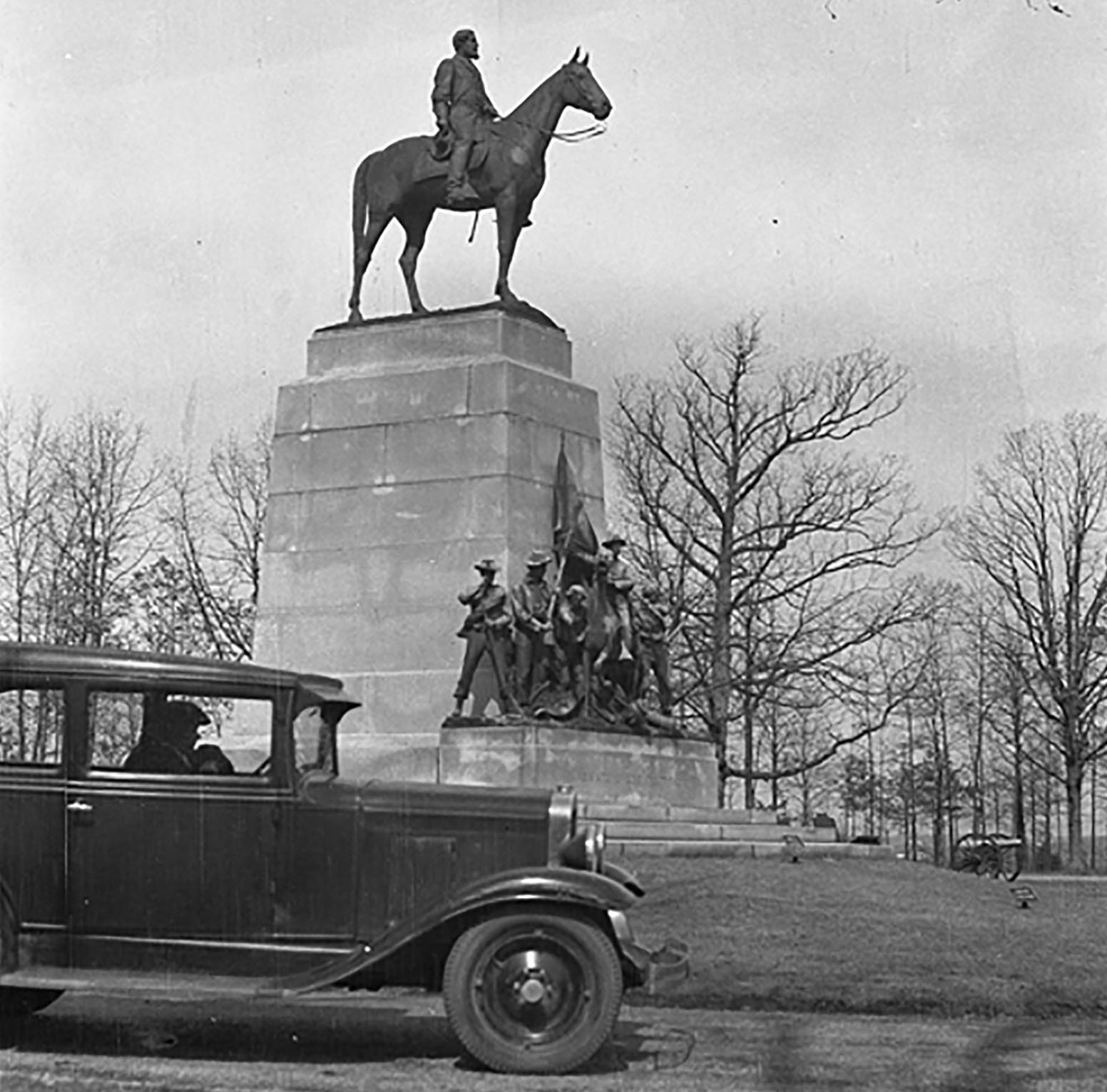 News Release Date:
August 29, 2022
Contact: Jason Martz
GETTYSBURG, PA. – Preservation work on the Virginia Memorial at Gettysburg National Military Park (NMP) will begin by Tuesday, September 6 and will conclude by September 30. The current ferric patination, applied in the early 1980's, has failed in many areas and has left the bronze with a very flat, dull finish that provides little to no depth when viewed. National Park Service preservation professionals from the Historic Preservation Training Center (HPTC) in Frederick, Maryland will conduct this vital preservation work. This project will ensure a lasting professional patination closely approximating the original patination, in recipe, color, depth, and longevity.

The existing brown patina is not original to the work. The current patina also shows areas of wear from decades of exposure to the elements. Preservation professionals from HPTC will correct these issues by removing the current sealer, patina, and corrosion. When reduced to a bare metal surface, a patina of sulphurated potash will be applied, and this surface will be sealed with clear microcrystalline paste wax. The use of a sulphurated potash patina has been historically documented on work at Gettysburg NMP and is very stable for outdoor exposure. The new patina will result in a darker finish that is historically correct and is the primary sealer in use for bronze elements throughout the park's monument collection.

The immediate grass circle around the memorial will be closed during this project. The circle drive around the memorial is expected to remain open with intermittent closures to facilitate the work and visitor safety. West Confederate Avenue will remain open at all times. The Virginia Memorial was dedicated in 1917.
Last updated: September 21, 2022