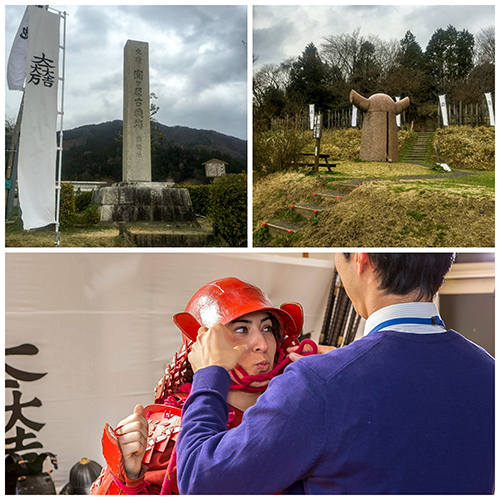 News Release Date:
August 31, 2016
Contact: Katie Lawhon, 717-338-4402
Gettysburg National Military Park will celebrate its new relationship with the Sekigahara Battlefields of Japan on Monday, September 5, with special, free "Samurai Warriors & Civil War Soldiers" programs throughout the day. Gettysburg National Military Park Rangers and staff from the Sekigahara Battlefields will offer 45 minute programs at 10am, 11am, 1pm, 2pm, 3pm, & 4 p.m. Gettysburg Rangers will talk about the Civil War soldier uniform and allow children to try it on. Sekigahara staff will have samurai uniforms for the public to try on. Poster displays will outline the history of the Sekigahara battle.
The free programs will take place in the main lobby of the Gettysburg National Military Park, Museum & Visitor Center, 1195 Baltimore Pike. For more information call 717-334-1124.
At 2 pm, the public is invited to a special joint signing ceremony for the creation of a "Sister City" relationship between the Borough of Gettysburg and Sekigahara, Japan, and a "Sister Park" agreement between the Gettysburg National Military Park and the historic Sekigahara Battlefields. The event will be at the historic Gettysburg Lincoln Railroad Station, 25 Carlisle Street, Gettysburg. A reception with light refreshments will follow the ceremony.
Sekigahara is remembered as one of the biggest samurai battles in history, with 160,000 samurai fighting on, and around, a strategic mountain pass. In just six hours of close fighting, thousands of samurai were killed. The scene of the battle fought in 1600 is now preserved as a military park.