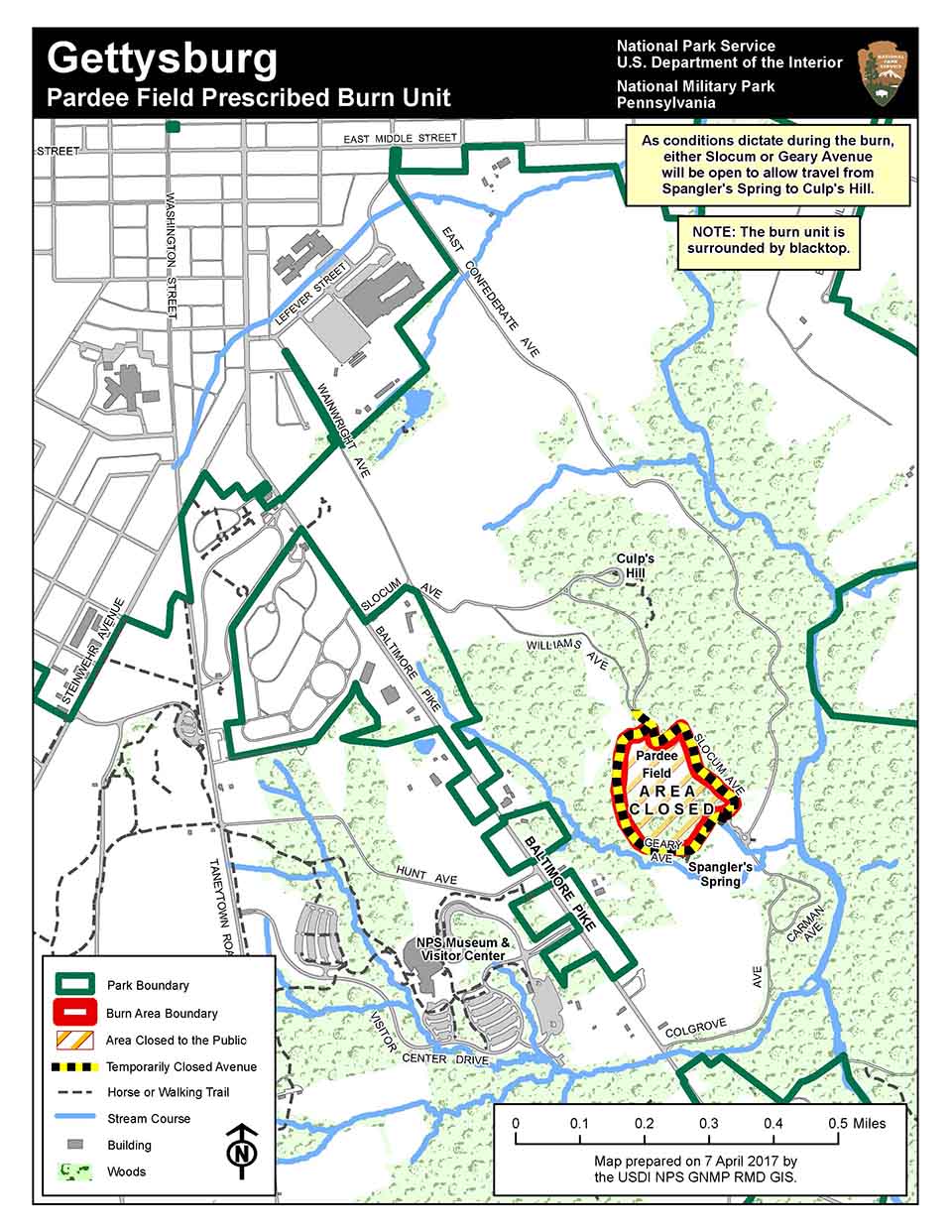 News Release Date:
April 12, 2017
Contact: Jason Martz, 717-338-4423
Gettysburg, Pa. (April 12, 2017) –
Conditions are right for the National Park Service to conduct a prescribed fire on the 14 acres of Pardee Field, near Culps Hill, at Gettysburg National Military Park on Thursday, April 13, 2017.  
Intermittent Road Closures:
The entire Spanglers Spring and Culps Hill area will remain open on April 13 with only minor traffic flow interruptions. Two roads will be intermittently closed during the prescribed fire - Slocum Avenue on the east side of Pardee Field and Geary Avenue on the west side of Pardee Field. One of these two roads will be open while the other will remain closed during most of the prescribed fire. There may be a need to close both roads for a brief time while the closure is transferred from one road to the other.
See attached map for more details.
Additional roads and trails may need to close temporarily if smoke conditions reduce visibility to a level that would require a temporary closure of limited areas to ensure public and firefighter safety.  
Please note: the prescribed fire is
estimated
to begin around noon but this is only an estimate. The start of the prescribed fire is entirely weather dependent.  
More information and the map of the burn area are available on our
News Releases webpage
.
Up-to-date information on this and any other closures and fire activity will be posted on the park's
Facebook
and
Twitter
sites using the hashtag #GettysburgNPS.