News Release
Select Tree Cutting on Little Round Top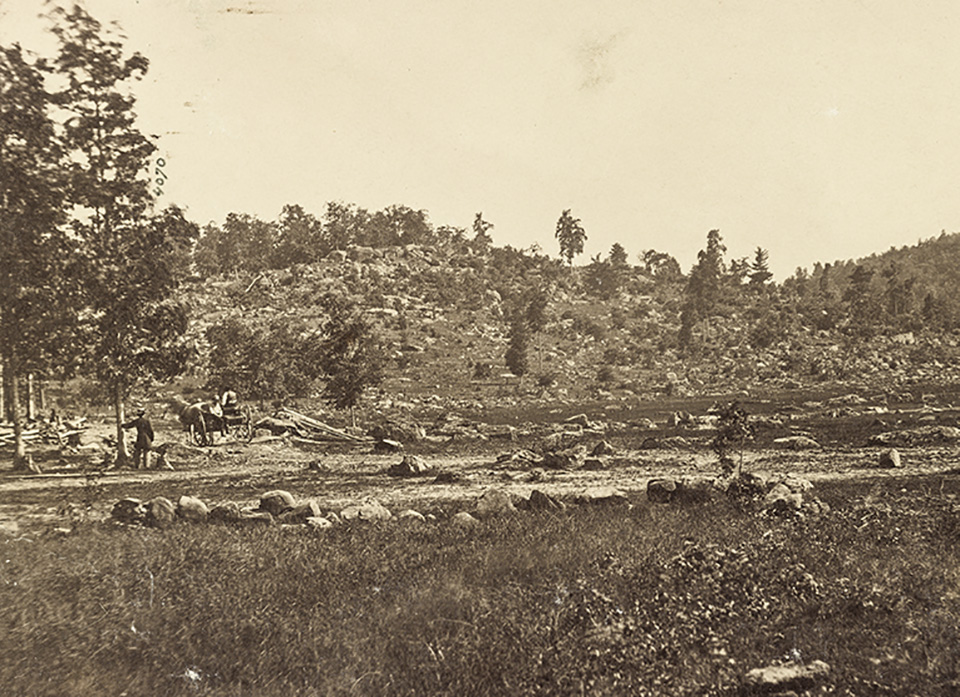 News Release Date:
February 1, 2022
Contact: Jason Martz
Gettysburg National Military Park announces that select tree cutting on Little Round Top will begin on Wednesday, February 9. A maximum of 63 trees will be removed along both sides of Sykes Avenue. The removal of these trees will allow for improvements to Little Round Top focused on visitor safety, resource protection, and accessibility for all visitors.

For the safety of visitors and contractors, Little Round Top and Sykes Avenue will be closed on the following days:
Wednesday, February 9 through Friday, February 11

Monday, February 14 through Wednesday, February 16
Little Round Top and Sykes Avenue will reopen for the weekend of Saturday, February 12 and Sunday, February 13.

The timing of the select tree cutting must occur prior to the roosting and breeding season of the northern long-eared and Indiana bats that have the potential to roost in trees and forests surrounding Little Round Top. Both species of bat are on the federal endangered species list and the select tree cutting project must be completed before their anticipated arrival in early spring when nesting activities typically begin.

The select tree cutting project is the first phase of a larger rehabilitation of the Little Round Top area. The rehabilitation of Little Round Top will address overwhelmed parking areas, poor accessibility and related safety hazards, significant erosion, and degraded vegetation. The scope of the project will reestablish, preserve, and protect the features that make up this segment of the battlefield landscape. This project will also enhance the visitor experience with improved interpretive signage, new accessible trail alignments, and gathering areas. These improvements will allow visitors to better immerse themselves into the historic landscape that is essential to understanding the three-day Battle of Gettysburg.

Once rehabilitation efforts begin, later in Spring '22, all of Little Round Top will be closed for approximately 18 months. More information will be forthcoming in the weeks ahead and full details will be posted to our website at go.nps.gov/LittleRoundTopRehab.       
Little Round Top Temporary Closures and Detours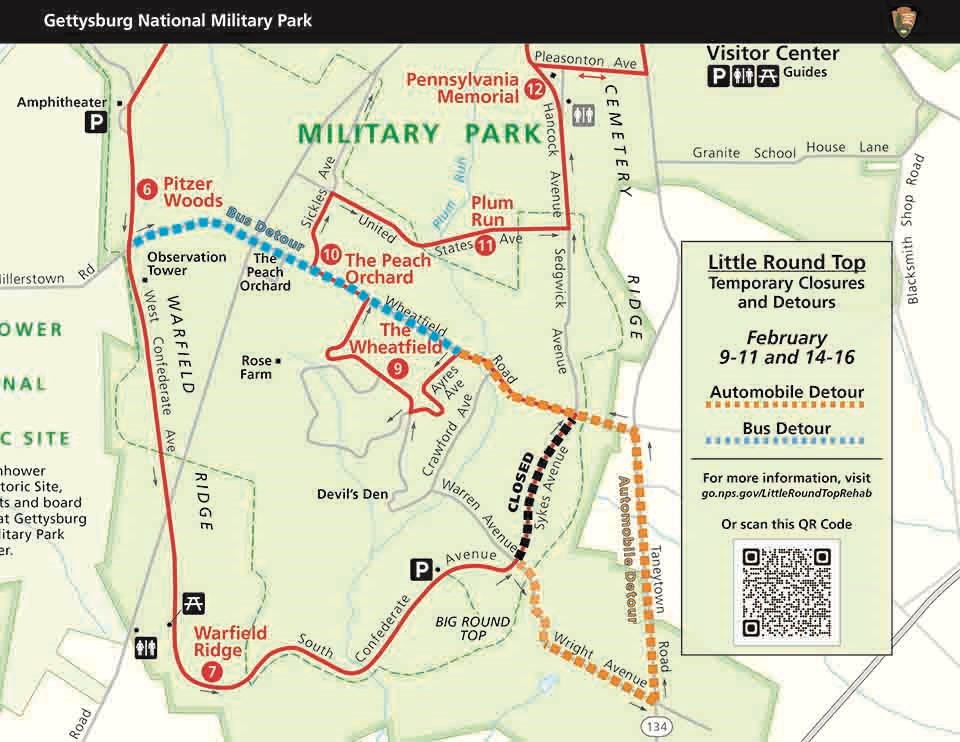 Last updated: March 10, 2022