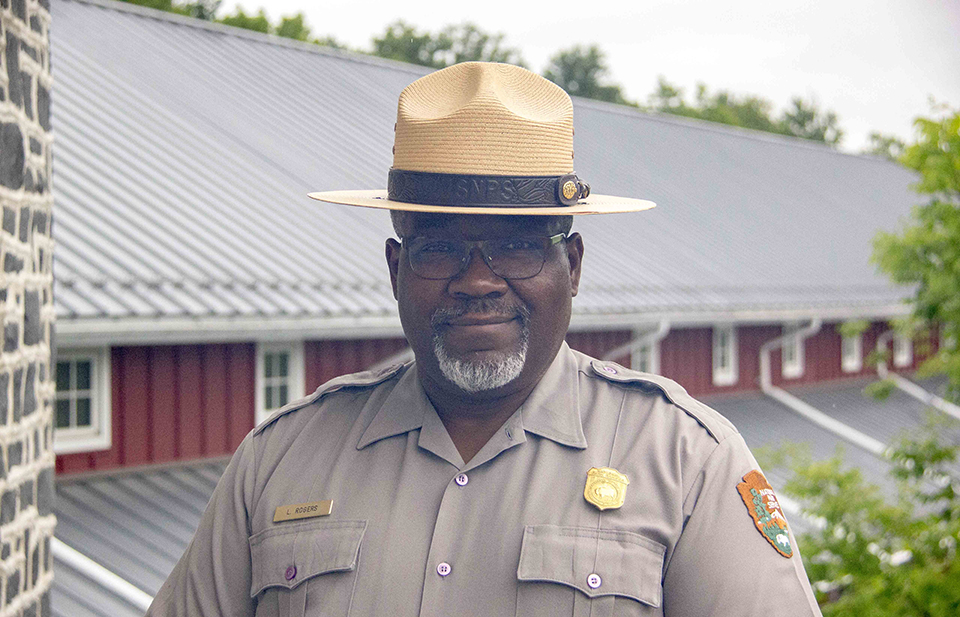 News Release Date:
July 24, 2018
Contact: Katie Lawhon, 717-338-4402
Lewis H. Rogers Jr. has arrived as the acting superintendent of Gettysburg National Military Park and Eisenhower National Historic Site. He will serve in this position until late November 2018.  
Rogers currently serves as superintendent of Petersburg National Battlefield which includes a 2,700 acre Civil War battlefield and the Poplar Grove National Cemetery in Virginia. He has been superintendent at Petersburg since 2010 and previously served as acting deputy regional director of the National Park Service Northeast Region, acting superintendent at Saint-Gaudens National Historic Site, chief of ranger activities at Valley Forge National Historical Park, and other key leadership roles at Independence National Historical Park, Booker T. Washington National Monument, the Blue Ridge Parkway, and other national parks.  
"I'm very honored to have the opportunity to serve as acting superintendent for Gettysburg National Military Park and Eisenhower National Historic Site for the next few months," said Rogers. "The stories, landscapes and resources of Gettysburg and the Eisenhower home have inspired generations."  
Rogers, a veteran of the US Naval Reserves, brings with him more than 30 years of National Park Service experience. He helped create the friends group at Petersburg National Battlefield and works collaboratively with park partners, including community and advocacy groups, and manages all aspects of park operations, including budget and administration, law enforcement, interpretation, resource management, and maintenance.     
Gettysburg National Military Park preserves, protects and interprets for this and future generations the resources associated with the 1863 Battle of Gettysburg, during the American Civil War, the Soldiers' National Cemetery, and their commemorations. Learn more at 
www.nps.gov/gett
Eisenhower National Historic Site preserves and interprets the home and farms of the Eisenhower family as a fitting and enduring memorial to the life, work, and times of General Dwight David Eisenhower, 34th president of the United States, and to the events of far-reaching importance that occurred on the property.  Learn more at 
www.nps.gov/eise