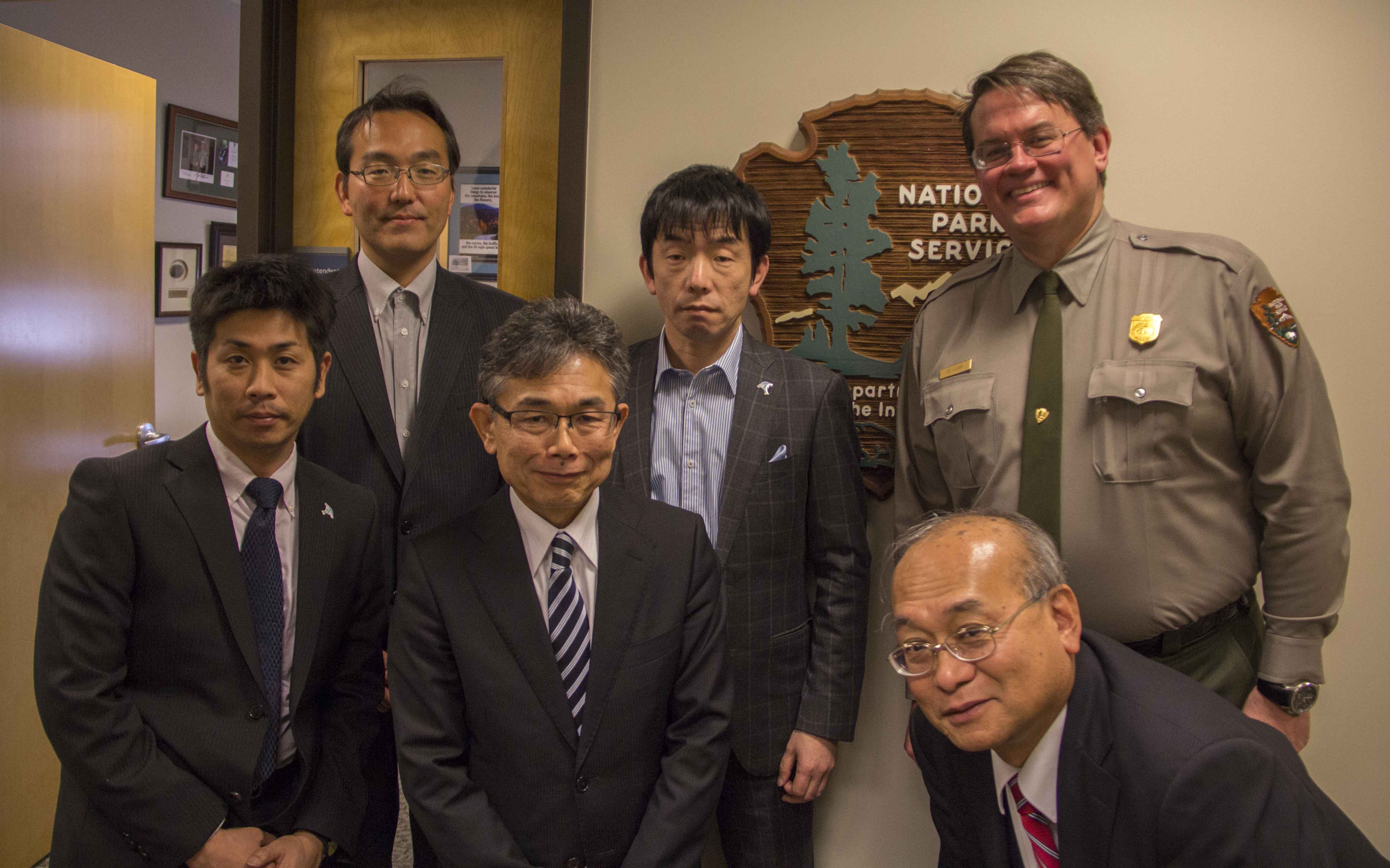 News Release Date:
February 10, 2016
Contact: Katie Lawhon, 717/ 338-4402
Japanese officials visit Gettysburg to Prepare for the World Battlefield Summit.
A delegation of officials from Japan visited Gettysburg National Military Park today to prepare for the World Battlefield Summit in Sekigahara, Japan, on March 19, 2016. The summit will share lessons learned at three great battlefields, Gettysburg, Waterloo, and Sekigahara, about historic conservation, local promotion initiatives, and local participation in conservation initiatives.
"Gettysburg has become an outstanding example of not only conservation but also partnerships and excellence in the visitor experience," said Ed Clark, Superintendent of Gettysburg NMP, and a participant in next month's meeting in Japan. "We're honored to be sharing preservation strategies with the stewards of the "Gettysburg of Japan," the Sekigahara battlefield."
Charles Gable, Manager of the Borough of Gettysburg, will join Superintendent Clark as guests of Japan for the summit next month. Waterloo officials will be present as well.  
The delegation expressed the summits goals in eloquent and familiar language: "War is a tragic act which robs people of their lives, and as long as there is no relief from its ravages, it is difficult for man to grasp the meaning of war in an objective sense. However, the passing of time, a calm returns to the spirit, and, along with a recognition of the tragedy of war, one becomes able to consider the feelings of the ancestors who fought in times gone by. The role of the historical battlefield is in allowing us to reflect on those who stood and fought there, as well as the meaning of war and peace."