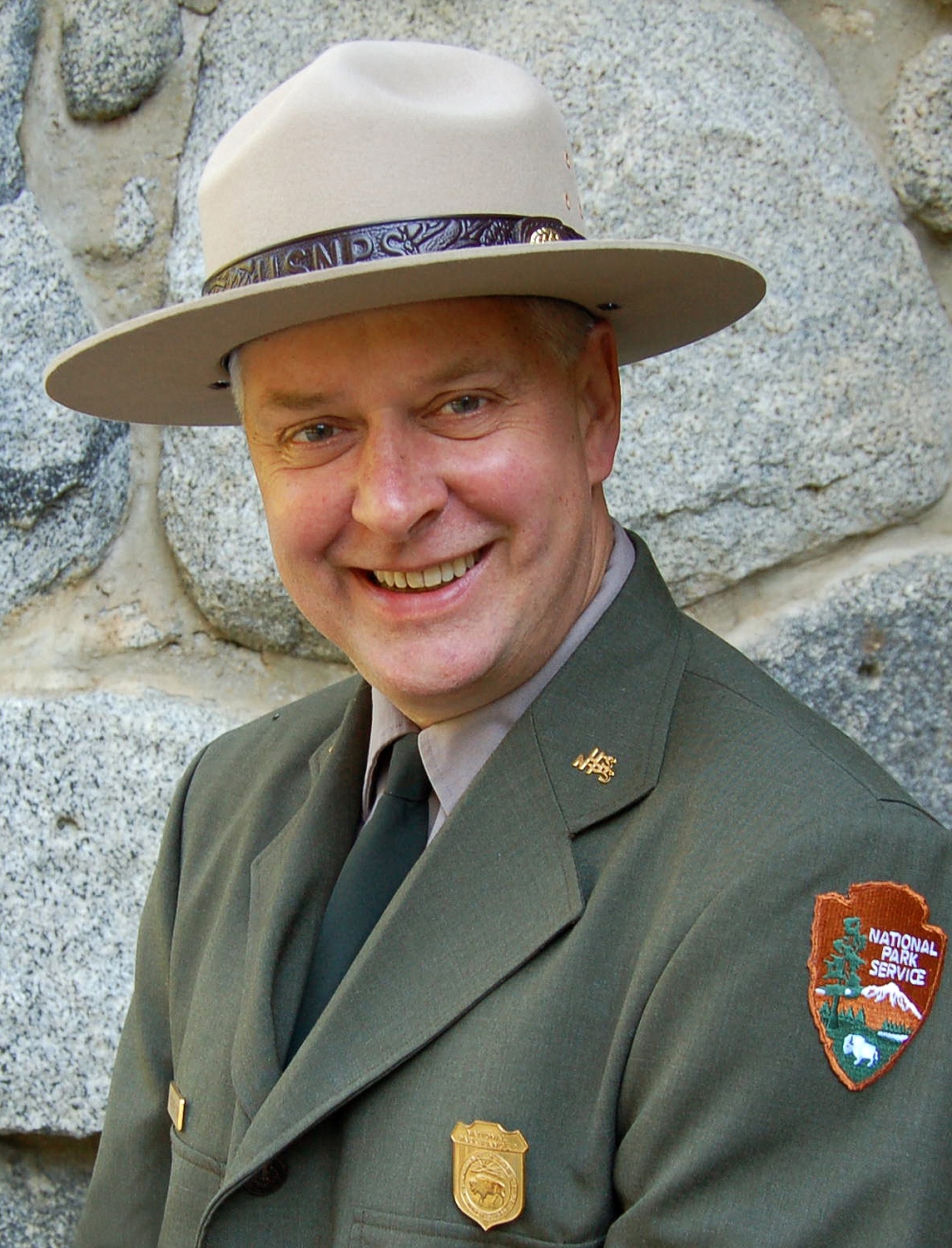 News Release Date:
March 19, 2018
Contact: Katie Lawhon, 717-338-4402
Chris Stein has arrived as the acting superintendent of Gettysburg National Military Park and Eisenhower National Historic Site. He will serve in this position until mid-July 2018.  
Stein currently serves as Chief of Heritage Areas and Partnerships in the National Park Service Midwest Region and previously served as Superintendent at St. Croix National Scenic Riverway, National Park of Samoa, Nez Perce National Historical Park (acting) and held a number of other key leadership roles within the NPS.  
"I'm honored to have the opportunity to serve as acting superintendent for Gettysburg National Military Park and Eisenhower National Historic Site for the next few months," said Stein. "My goals during my time here include nurturing and building relationships of mutual benefit with partners, and continuing to provide opportunities for residents, visitors, and volunteers to help care for, protect and interpret park resources."  
Stein is known for his skill in building public and private partnerships to assist the Park Service in its work. Among his recent initiatives is the Monarch Corridor project, designed to reverse a steep decline of monarch butterflies in the 8000-square-mile St. Croix riverway. The initiative includes potentially hundreds of partnerships with major companies such as Andersen Corporation and with cities, counties, service clubs and individuals.  
Gettysburg National Military Park preserves, protects and interprets for this and future generations the resources associated with the 1863 Battle of Gettysburg, during the American Civil War, the Soldiers' National Cemetery, and their commemorations. Learn more at 
www.nps.gov/gett
Eisenhower National Historic Site preserves and interprets the home and farms of the Eisenhower family as a fitting and enduring memorial to the life, work, and times of General Dwight David Eisenhower, 34th president of the United States, and to the events of far-reaching importance that occurred on the property.  Learn more at 
www.nps.gov/eise