News Release
Charles E. "Chuck" Hunt Selected as Acting Superintendent at Gettysburg National Military Park and Eisenhower National Historic Site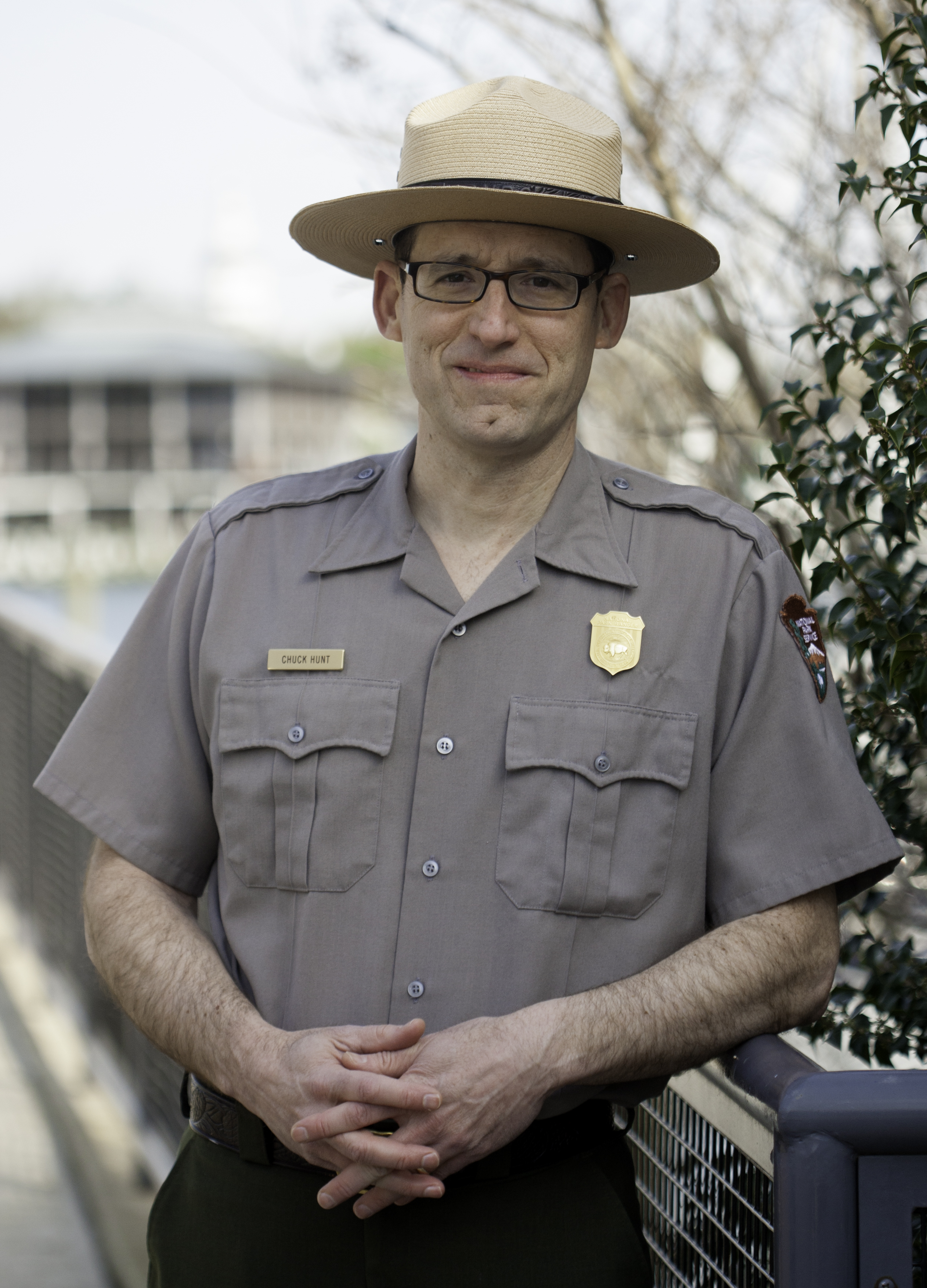 News Release Date:
October 13, 2017
Contact: Katie Lawhon, (717) 338-4402
Charles E. "Chuck" Hunt has been selected as the acting superintendent of Gettysburg National Military Park and Eisenhower National Historic Site. He will arrive on October 17 and serve in this position until January 2018.
Hunt currently serves as superintendent of the Chesapeake Bay Office of the National Park Service (NPS) where he leads the agency's collaboration with partners to provide better access to the Chesapeake and rivers, to conserve important landscapes and resources, to engage youth in stewardship and place-based education, to improve recreational opportunities, and to interpret the natural and cultural heritage of the Chesapeake Bay watershed. He also manages the Captain John Smith Chesapeake National Historic Trail as part of his current duties.
"I am very honored to have the opportunity to serve as acting superintendent for Gettysburg National Military Park and Eisenhower National Historic Site for the next few months," said Hunt. "The stories, landscapes and resources of these two parks have inspired generations."
Hunt brings with him leadership experience in the NPS and as regional director in Western Europe for the American Battle Monuments Commission. In that role, he managed 23 geographically dispersed sites in France, the United Kingdom, Italy and Belgium. Hunt directed all aspects of management including diplomatic affairs, intergovernmental relations, partnerships, budget formulation and execution, personnel management, resource management, interpretation, and special initiatives. Hunt's previous NPS experience includes assignments as superintendent of Fort Davis National Historical Park, management assistant at Big Thicket National Preserve, and special assistant within the Department of the Interior where he engaged in high-level policy and political issues and support to the Clean Water Action Plan.
Gay Vietzke, regional director for the NPS Northeast Region, said, "Chuck Hunt's experience managing national parks, as well as major partnership and collaborative efforts, makes him particularly well suited for this temporary assignment, especially as we approach next month's commemoration of the anniversary of President Lincoln's Gettysburg Address."
Ed W. Clark, Gettysburg National Military Park and Eisenhower National Historic Site superintendent, is on detail as the acting chief for the Park Planning and Special Studies Division of the Northeast Regional Office.
Gettysburg National Military Park preserves, protects and interprets for this and future generations the resources associated with the 1863 Battle of Gettysburg, during the American Civil War, the Soldiers' National Cemetery, and their commemorations. Learn more at www.nps.gov/gett
Eisenhower National Historic Site preserves and interprets the home and farms of the Eisenhower family as a fitting and enduring memorial to the life, work, and times of General Dwight David Eisenhower, 34th president of the United States, and to the events of far-reaching importance that occurred on the property. Learn more at www.nps.gov/eise
-NPS-
Last updated: October 13, 2017