Brian Emery is Gettysburg's new Artist-in-Residence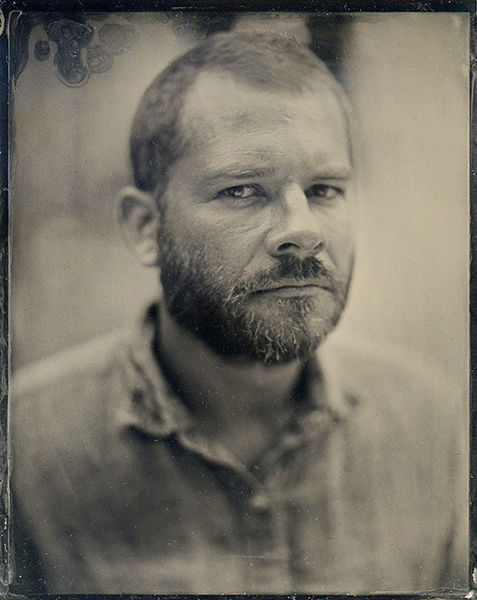 News Release Date:
May 10, 2017
Contact: Katie Lawhon, 717-338-4402
Artist Brian Emery will begin a month-long residency at Gettysburg National Military Park on May 15. He is one of the artists representing new media, or "Alembic Arts," in this year's expanded Artist-in-Residency program, created by the
National Parks Arts Foundation
(NPAF).  
Emery will be using his artistic vision to develop ways to use new technologies to tell the story of Gettysburg. He is an associate professor at New York's acclaimed Fashion Institute of Technology. Previously he was an adjunct at Parson's School of Design, and a fellow to the John D. Rockefeller Library in Williamsburg, VA. In Gettysburg, Emery hopes to tell the story of the battle, the park, and the surrounding environs through three-dimensional scanning, photogrammetry, and cinematography.
Emery will showcase his work and offer reflections on Gettysburg during First Friday at the David Wills House in downtown Gettysburg on June 2, from 5 to 8 p.m. At the event, Emery will address emerging new techniques of three-dimensional scanning and printing. For the First Friday artist event, the David Wills House will be open for free, with exhibits and films about the aftermath of the Battle of Gettysburg and President Lincoln's visit to give the Gettysburg Address.
In Williamsburg, Va., Emery designed a multimedia project centered on the attic space of the Robert Carter III house, an early 18th century plantation. His work focused on the house and its history, including a three-dimensional animated film, three-dimensionally printed models, and two-dimensional pigment prints of what is believed to be a rare example of an original 18
th
 century dwelling for Virginia slaves.
 "I work with computational photographic technologies at the fringes of their capabilities, creatively misusing the tools to reveal something about the way our devices record our experience," said Emery.
"Gettysburg National Military Park can offer the perfect backdrop to provide inspiration for the arts," said Ed W. Clark, park superintendent. "As the National Park Service strives to connect with new generations, we look forward to leading the arts and interpretation of Gettysburg into the future, while always remembering our mission of preserving history."
Gettysburg National Military Park preserves, protects and interprets for this and future generations the resources associated with the 1863 Battle of Gettysburg, during the American Civil War, the Soldiers' National Cemetery, and their commemorations.
The National Parks Arts Foundation is a 501(c)3 non-profit dedicated to the promotion of the National Parks of the U.S. by creating dynamic opportunities for artworks that are based in our natural and historic heritage. This project is supported by the
Gettysburg Foundation
and other generous benefactors. NPAF National Park projects are supported entirely by donation and generous partnerships. All NPAF programs are made possible through the philanthropic support of donors ranging from corporate sponsors and small businesses, to art patrons and citizens- lovers of the parks.
Last updated: May 11, 2017