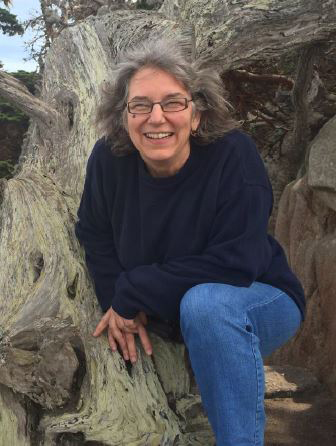 News Release Date:
April 18, 2017
Contact: Katie Lawhon, 717-338-4402
GETTYSBURG, PA — Writer and teacher Nancy Cook has started her month-long artist-in-residency at Gettysburg National Military Park. She is one of the artists representing the LiterAudiArts theme, artists whose work explores the various uses of word, sound, and song. Cook will reflect on her writing and residency at an Artist Showcase Presentation at the
David Wills House
in downtown Gettysburg on First Friday, May 5, from 5 to 8 p.m. The event is free, and open to the public. Cook's residency at Gettysburg is in cooperation with the non-profit
National Parks Arts Foundation
 (NPAF) and the
Gettysburg Foundation
.
Cook holds a Master's Degree in Fine Arts through American University, and is an accomplished writer with dozens of publications of fiction and poetry. She has won many accolades for her work, including prizes from the Michigan Poetry Society and the Poetry Matters National Competition.
One of her current projects is a collection of stories, 
There Are No Ghosts Here
, inspired by her residency at a former state mental hospital in Fergus Falls, Minnesota. During her residency at the hospital, Cook spent many hours at the local historical society combing through news items about the hospital and its residents. Excerpts from those news items became epigraphs to the works of fiction that will comprise the collection.
Cook intends to spend much of her residency researching in the park's library and at the Adams County Historical Society, where she will look through local news clippings, diaries, and family papers for inspiration. In her own words, "my aim is to transport myself in time and reimagine the place as it was 150 years ago. Writing from that perspective, I'll emphasize place as character and illuminate human character formed by place-based experience."
Programs like Gettysburg National Military Park's artist-in-residence series, in which acclaimed artists find inspiration from the beauty and history of our national parks, and agree to share their ideas with park patrons, represent some of the highest aspirations of the National Park Service. As the park's superintendent, Ed Clark, explains, "Gettysburg National Military Park can offer the perfect backdrop to provide inspiration for the arts. As the National Park Service strives to connect with new generations, we look forward to leading the arts and interpretation of Gettysburg into the future, while always remembering our mission of preserving history."
The
National Parks Arts Foundation
is a 501(c)3 non-profit dedicated to the promotion of the National Parks of the U.S. by creating dynamic opportunities for artworks that are based in our natural and historic heritage. This project is supported by the
Gettysburg Foundation
and other generous benefactors. NPAF National Park projects are supported entirely by donation and generous partnerships. All NPAF programs are made possible through the philanthropic support of donors ranging from corporate sponsors and small businesses, to art patrons and citizens- lovers of the parks  
Email
the NPAF for more information about the Gettysburg National Military Park Artist in Residence and other NPAF arts programs nationwide. For more information about the May 5
th
 "Artist's Presentation" at the David Wills House in downtown Gettysburg, call 717-338-4469.