Management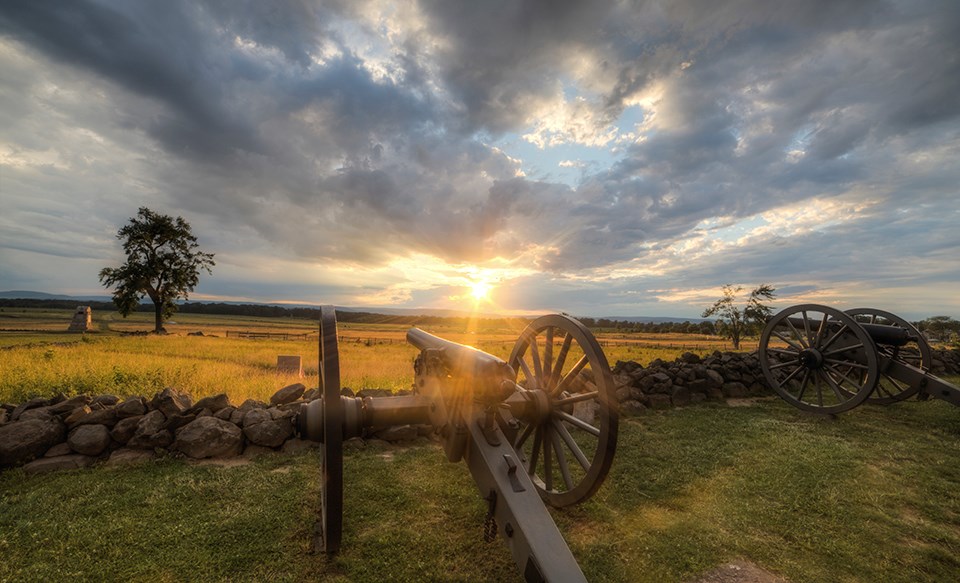 Gettysburg as a Symbol of Ourselves
Gettysburg is known for many things: the scene of an epic battle that many consider to have turned the tide for Union victory in the Civil War; the place where President Abraham Lincoln delivered the Gettysburg Address; and as an American pilgrimage where more than a million people journey every year to contemplate our war-torn past and its lessons for the future.
Gettysburg National Military Park preserves, protects and interprets for this and future generations the resources associated with the 1863 Battle of Gettysburg during the American Civil War, the Soldiers' National Cemetery, and their commemorations.
We work closely with our partner, the Gettysburg Foundation, and others to enhance the preservation of Gettysburg's battlefields, historic farmsteads, monuments, museum collections and more. Our job doesn't stop at preservation. We want to provide you, our visitors, with a fulfilling and inspirational commemorative experience.
This is your invitation to wander the battlefield and its surroundings to experience this hallowed ground. Join us for programs and special events. Enjoy your time here and share your encounters with your friends and neighbors.
As President Lincoln said in the Gettysburg Address, we "can never forget what they did here."
Last updated: April 4, 2019