Gateway Added to System of Marine Protected Areas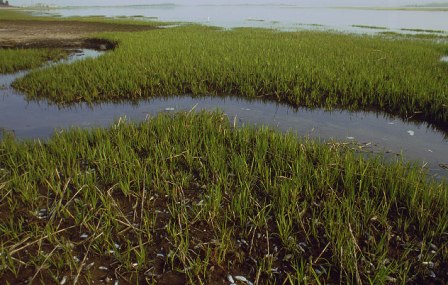 News Release Date:
June 22, 2010
Contact: Jennifer Wolff, 718-354-4608
In an effort to conserve critical natural and cultural marine resources, the U.S. Departments of Interior and Commerce are partnering with federal, state and territorial agencies to add 29 existing marine protected areas (MPAs) to the National System of Marine Protected Areas. Gateway National Recreation Area, located in Brooklyn, Queens, and Staten Island Boroughs of New York City and Sandy Hook, New Jersey, is one of the 29 marine protected areas added to the national system.
A joint effort between the U.S. Departments of Interior and Commerce, the National System of Marine Protected Areas coordinates MPAs managed by diverse agencies to work more effectively on issues of common concern. The National Park Service manages areas in the marine environment to protect natural and cultural resources. Although the National Park Service will continue to independently manage its sites, national system MPAs work together at the regional and national levels to achieve common conservation objectives. 
"Gateway NRA protects some of the most significant marine areas in the nation," added Gateway NRA Superintendent Barry Sullivan. "Adding our park to the National System of Marine Protected Areas will bring recognition and help to protect vital marine resources."
MPAs are defined areas where natural or cultural resources are given greater protection than in the surrounding waters. In the U.S., these areas may span a range of habitats including the open ocean, coastal areas, inter-tidal zones, estuaries, and the Great Lakes.The majority of U.S. MPAs are multiple-use areas, where a variety of uses are allowed. No-take MPAs, also called marine reserves, are areas where all extractive activities are fully prohibited. Although rare in the U.S., these areas are mostly used to protect fish nursery and spawning grounds, or to protect ecologically important areas.
Eligible existing MPAs managed by the National Park Service were invited to nominate themselves for inclusion into the national system beginning in August 2009. The nomination process was science-based, transparent and provided an opportunity for public comment. After review of public comment from both NOAA and NPS, mutually agreed upon MPAs were accepted into the national system. 
The national system now totals 254 sites from state, territorial, federal and federal/state partnership agencies in 31 states and territories, plus additional offshore areas under federal jurisdiction. All 21 of the national system's priority conservation objectives, identified in the Framework document, are addressed. Both no-take and multiple use MPAs are included in this first group.
29 sites from the NPS were accepted into the national system as part of this charter group. Collectively, these sites make up 11% of the national system, covering 8564 square kilometers or 2,116,210 acres of marine area.
The Department of Commerce, through NOAA, and the Department of the Interior will continue to build the national system gradually over time. The second round of nominations will begin later this year. Priority conservation objectives will continue to guide development of the national system.
This first group of MPAs accepted into the national system will be the focus of cooperative efforts to address common resource management challenges and will be placed on the official List of National System MPAs, which is available to the public via the Federal Register and on www.MPA.gov.
Last updated: March 10, 2017