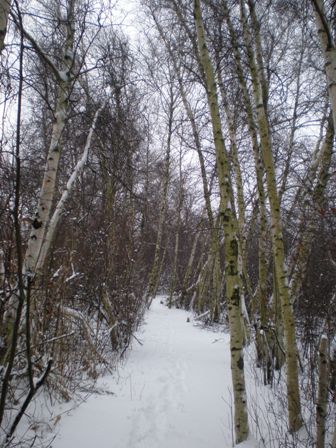 News Release Date:
January 20, 2011
Contact: Jennifer Wolff, 718-338-4306
Discover wildlife tactics such as hibernation, torpor, and burrowing that facilitate winter survival. On Saturday, January 22, join naturalist Dandelion Dilluvio from 10 AM - 11:30 AM for an indoor and outdoor presentation on wildlife winter survival strategies at Jamaica Bay Wildlife Refuge.
What survival strategies does the grey tree frog and spring peeper possess in order to deal with extreme temperatures? Or how do white-footed mice, raccoons and squirrels escape the chilly days of winter? Find answers to these questions and many more.
Dress for the weather, with proper footwear, and bring binoculars.