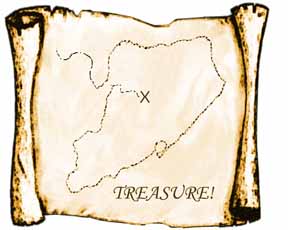 News Release Date:
April 20, 2009
On Sunday, June 7, 2009, residents from all over Staten Island can experience "Treasure Your Island," a community awareness day that will take place at the Joan Bernikow Jewish Community Center (JCC), 1466 Manor Road, from 12 - 4:00 pm. 
The event is free, rain or shine, and everyone is invited to attend. Parents can learn about all the great things to do with their children with little or no cost, and all Staten Islanders can gain knowledge about volunteer opportunities with organizations on the island.  
Did you know that Staten Island has an art school for kids and adults? That the inventor of the telephone lived on Staten Island? That we are home to the only traditional Chinese Scholar Garden in the United States. That Sandy Grounds was a stop on the underground railroad. Discover these, and even more facts about Staten Island at "Treasure Your Island". 
"Treasure Your Island" is meant to cultivate community awareness throughout Staten Island. It is an expo showcasing all the parks, museums, theatre, film, music and much more that Staten Island has to offer. Photographers are encouraged to take pictures of the cultural and recreational places on Staten Island and upload them to our flickr account so that your work can be projected on the screens during the event. To enter your photos for the slideshow upload them to: www.flickr.com/photos/treasureyourisland. The day will include activities for children (and adults!), live music and dance, information, and giveaways. 
A sampling of the organizations participating are: The Greenbelt, the Staten Island Zoo, The Jewish Community Center, Clay Pit Ponds State Park Preserve, Gateway National Recreation Area - Staten Island Unit, which consists of Miller Field, Great Kills Park and Fort Wadsworth, Alice Austen House Museum and the Council on the Arts & Humanities for Staten Island. Over 20 Staten Island organizations are participating in this event and are excited to share their services with the greater Staten Island community.
For more information on "Treasure Your Island," contact Claire Aniela Arthurs at (718) 605-3970 or email us at: treasureyourisland@gmail.com. Visit our myspace page: www.myspace.com/treasureyourisland. We can also be found on Facebook. 
About Treasure Your Island: "Treasure Your Island" was created by an ad hoc committee of individuals from cultural and recreational organizations throughout Staten Island. Realizing that many islanders are unaware of what Staten Island has to offer, the committee created an event which would show all islanders that everything they need can be found on our Island.