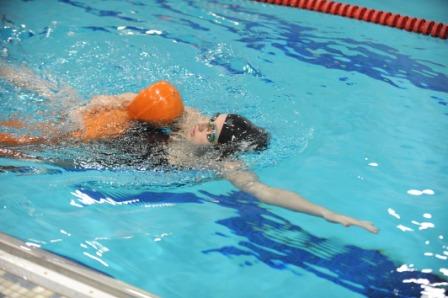 News Release Date:
March 17, 2010
While many people in the New York and New Jersey this past weekend sought to cope with the effects of a major Nor'easter that hit the area, some 30 young men and women coped with the challenges of a preemployment test for National Park Service surf-lifeguard jobs in the New York metro area. It's not too late for others to take the plunge and test for one of these jobs too!
With pay rates ranging from $13.47 to $23.21 per hour—depending upon work location and previous surf-lifeguard work experience—the efforts of these men and women were directed toward the goal of qualifying for these highly coveted summer jobs. More preemployment tests are being offered in the coming weeks.
The seasonal surf-lifeguard jobs are at the three field units of Gateway National Recreation Area: Jacob Riis Park, Queens County; Great Kill Park, Richmond County; and the Sandy Hook Unit, N.J; as well as at Fire Island National Seashore, Suffolk County, NY.
Applicants seeking to compete for these good-paying summer jobs are encouraged to register for information about the required pre-employment test and the location where it will be offered, by calling this toll-free telephone number 24 hours a day, 7 days a week: 1–800–678–7946.
Follow us on Twitter at twitter.com/GatewayNPS!
--END--