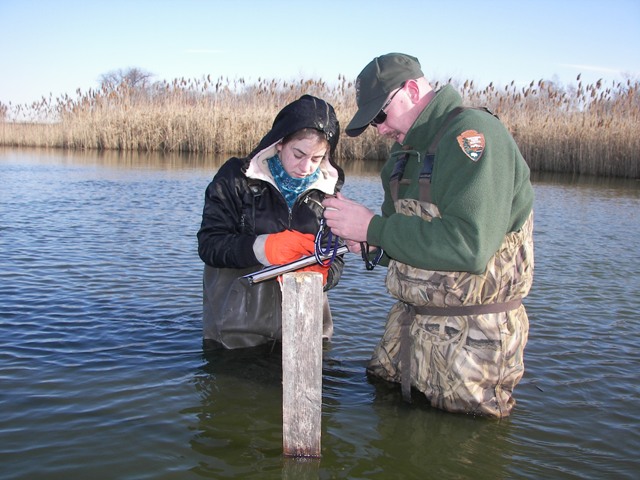 News Release Date:
October 18, 2011
Contact: Jessica Browning, 718-338-3338, #246
WHAT: State of the Bay: Past, Present and Future -- Revisited is an all-day event featuring research by top scientists in the preservation and restoration of Jamaica Bay in New York Harbor. A tentative agenda may be found here.
WHERE: Symposium takes place at Brooklyn College Student Center, East 27th Street and Campus Road, Brooklyn. Cruise of Jamaica Bay departs from Riis Landing in Fort Tilden. (Click hyperlinks for directions.)
WHEN: Symposium takes place 9:00 A.M. to 4:30 P.M. Thursday, October 20. Cruise of Jamaica Bay Friday, October 21, 10 A.M. to 1 P.M.
WHO: Scientists, researchers and concerned citizens. Content will span from the intermediate to advanced level. Attendees must register by emailing e-mail us. Admittance is limited to 300 registrants.
WHY: This is one of a series of symposia anticipated to occur every few years to highlight on-going and emerging research. Topics will address a range of issues impacting the ecology of Jamaica Bay, a unique and irreplaceable ecological resource that has survived and often thrived alongside human habitats. Gateway invites you to join us for a day of informative presentations on the research efforts to improve water quality and ecological habitat in Jamaica Bay.
--NPS--