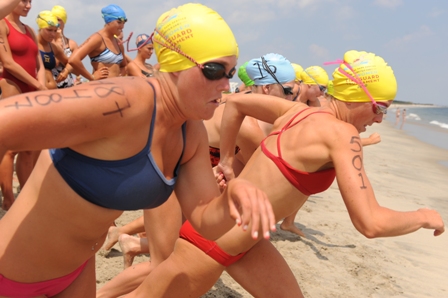 News Release Date:
July 18, 2012
Contact: Carl Martinez, 718-354-4623
WHAT: Gateway National Recreation Area hosts the oldest and largest all-women lifeguard tournament in North America. The tournament's ten contests highlight the fitness, skill, strength and endurance of contestants in what is still a non-traditional line of work for women, showcasing the fact that smart, healthy women save lives.
WHERE: Gateway National Recreation Area's Sandy Hook Unit in Highlands, N.J., Beach Lot E.
WHEN: Wednesday, July 25, 2012 beginning at 9:00 A.M.
WHO: Women lifeguards at any beach, lake or pool.
Note: Event will take place rain or shine, but may be delayed if there is lightening. Wear clothing and footwear appropriate for the beach in the summer.
According to Lifeguard Shannon Gillespie, "The tournament is a great opportunity for female lifeguards to bond, compete, and show that life guarding is for both men and women."
--NPS--