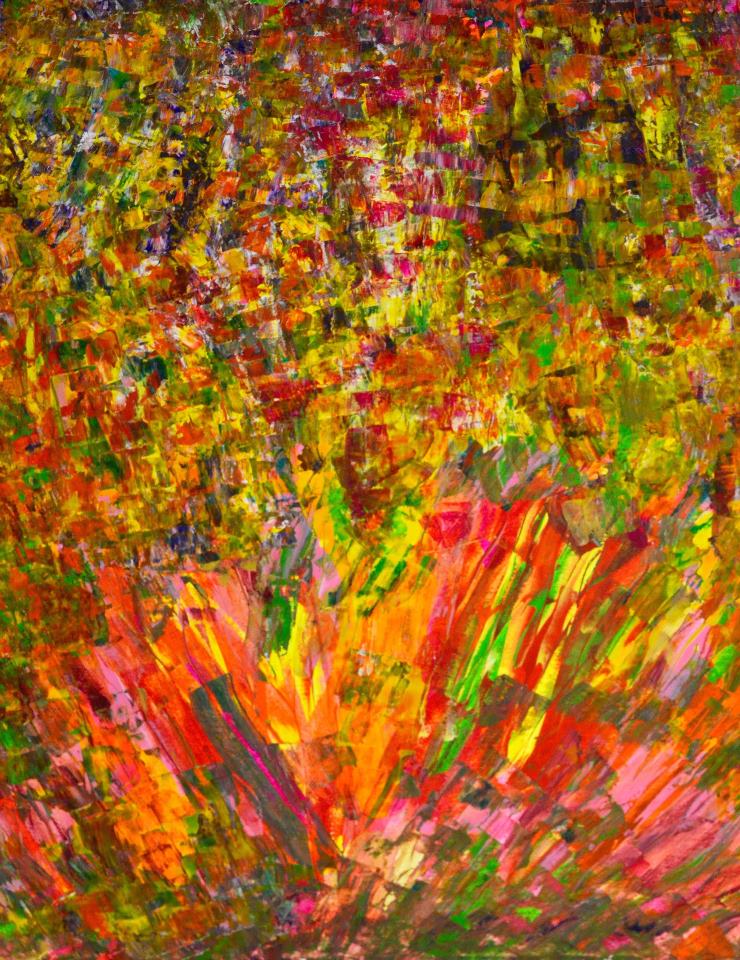 News Release Date:
May 2, 2017
Contact: Daphne Yun, 718-354-4602
Contact: Charles Markis, 718-354-4503 x 238
Join the National Park Service (NPS), on Saturday May 6, from 2-4 PM at the Jamaica Bay Wildlife Refuge for an exhibit opening and reception.  
Denise P. Levine celebrates life on many levels and this is reflected in her bold, passionate art. Her work is intricate, yet accessible with warm vibrant colors and imagery. Levine paints, draws, and sculpts, and also works as an art therapist. Her garden and many elements of nature appear in her paintings. Music, an alchemist of emotion, plays an integral part in her creative and design process. Levine uses this energy to offer a healing message through her work. An accomplished psychotherapist and early childhood educator, Levine co-founded The Healing House, a mediation and experiential learning center, in upstate New York.  
"My work is a tribute to nature and is inspired by her elements—vivid colors, flowers, greenery, sun and wind, the earth and sky. As a youth I did a lot of camping in upstate New York and went to New York beaches, so I fell in love with the beauty of all around me—mountains, the earth, the stars and marine life inspire me. I have also been an avid gardener since childhood. My goal is to create art that reflects nature to provide a calming, restorative and healing message. I am deeply honored to share my work at the Jamaica Bay Wildlife Refuge."
Levine has been named as one of the Brooklyn Women of Distinction for 2017. This exhibit is her first solo show.  This exhibit will be on view for two months.      
WHO:               Gateway National Recreation Area   ,
Photographs by Denise Levine                                
WHAT:             Exhibit Opening and Reception  
WHERE:          Jamaica Bay Wildlife Refuge
                               175-10 Cross Bay Boulevard  
WHEN:            Saturday, May 6, 2-4 PM.