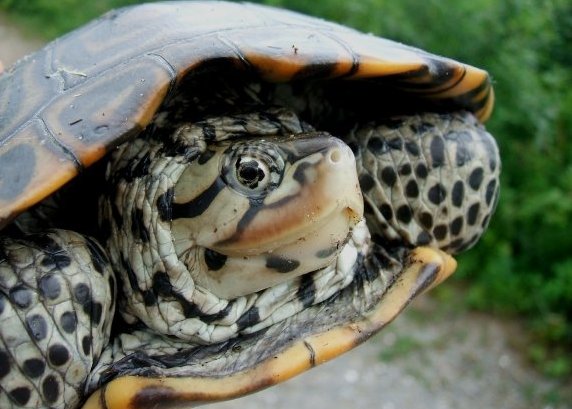 News Release Date:
July 1, 2009
Contact: Julia Clebsch, 718-318-4340
Take the Terrapin Tour!
Jamaica Bay Wildlife Refuge
Sunday July 5
10am - 11am and 2pm - 3pm
Picture this...you walk along the salt marsh and you see something move in the grass. What is it? You look closer and you see it's a turtle. But, this isn't your ordinary box turtle. This is the terrific terrapin! This isn't a land lubber turtle. This turtle normally lives in the brackish water of the salt marsh.
Want to learn more about why they come ashore? Join a morning or afternoon ranger tour of promising terrapin terrain. You might get to see these marvelous turtles come ashore from their brackish homes to nest and lay eggs. Bring binoculars, sun and insect protection.
Reservations: 718-318-4340