He's Back! Jacob Riis Returns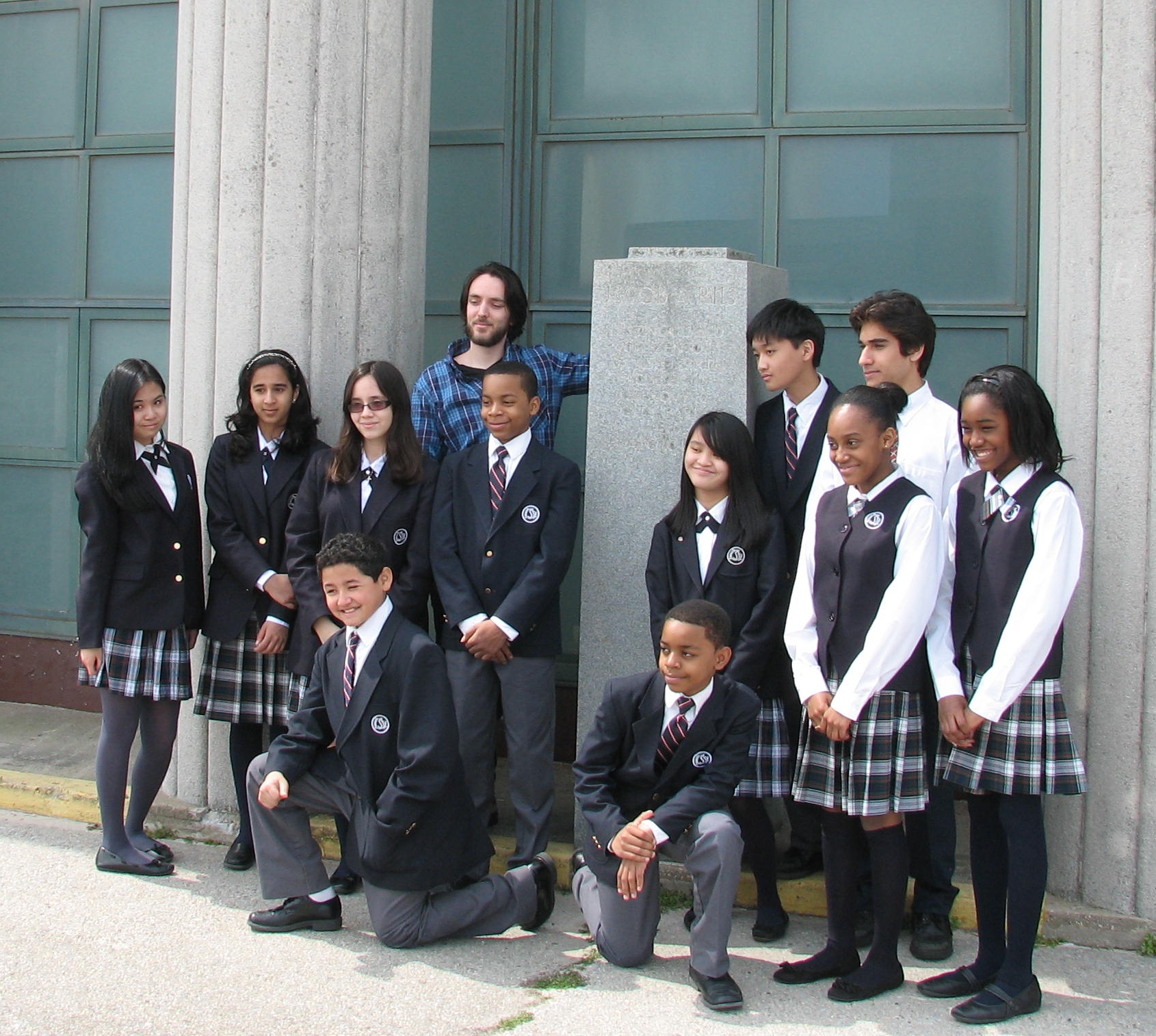 News Release Date:
April 15, 2010
"Ambassadors for Riis" Kick Off National Park Week Celebrations
What do a missing bust, the town of Ribe, Denmark, a talented local artist, and Gateway National Recreation Area all have in common? Answer: A creative teacher and his talented class of honor students from the Immaculate Conception School in Jamaica Estates, Queens who brought them all together because of their interest in the history and legacy of Jacob Riis. Join us on April 17 at 2 P.M., at Gateway National Recreation Area's Riis Park, Bay 9 to celebrate the start of National Park Week and the return of the historic figure Jacob Riis. How he is making his return is not only cause for celebration but an inspiring story of the dedication and commitment of youth to a project they believe in.
Jacob Riis came to America in the 1870s and was one of the first proponents of open spaces in urban areas. He spent much of his life documenting the poor living conditions of some of New York City's poorest residents. His essays and photographs led to the Small Parks Act of 1887. In the 1940s, to commemorate his support and passion for parks, a bronze bust in his likeness was placed near Bay 9 at Jacob Riis Park.  Sadly, the bust was stolen from its pedestal in the 1960s.
Fast forward to a few years ago and enter the talented students of Professor Carl Ballenas at the Immaculate Conception School's Aquinas Honor Society in Jamaica Estates, Queens. While studying the rich history of their neighborhood, they learned that Jacob Riis spent much of his life there. They were so impressed with his life's accomplishments that they chose him as their class "hero."
While researching his life for another school project, they learned about the missing bust and sprang into action. They first contacted the National Park Service (NPS) to find out how to donate a new bust. Once they had the full support of the NPS, it didn't take them long to convince noted American artist David Ostro to create a new bust to replace the stolen one.  They even made a connection with a class in Riis' home of Ribe, Denmark. Some students made a visit to Ribe, further inspiring them on their mission to return a new bust to where the old bust had been stolen.
"Never underestimate the power of youth bring dreams to reality by taking action," said General Superintendent Barry Sullivan. "We often talk about being park stewards and the future generations that we want to leave our national parks in good condition for, and with students like this, our parks are indeed in good hands."
Aren't you curious about the outcome? Join us at 2 P.M. on April 17 at Riis Park's Bay 9 to see the "new" Jacob Riis unveiled and applaud the good work of youth in action. The day's events will include song and dance from Riis' native Denmark, performed by students from the town of Ribe, Denmark, readings from the students' book about Riis and his life, and the unveiling of the new bust. Ribe is celebrating its 1300th Anniversary this year and students from Ribe will be attending the ceremonies as well.
"They are not only "Ambassadors for Riis," but they are "Ambassadors for National Parks" as well," added Sullivan. "What better way to kick off National Park Week, than with this celebration of their efforts and of Jacob Riis."
National Park Week is an annual week for celebration and recognition of our nation's National Parks and runs from April 17-24, 2010. For a complete listing of all of Gateway's National Park Week programs visit our website at https://www.nps.gov/gate
Last updated: February 26, 2015