Annual Herbert Johnson Lecture Series at Jamaica Bay Wildlife Refuge 2010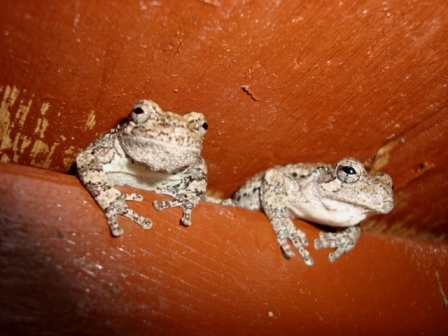 News Release Date:
October 12, 2010
Contact: Julia Clebsch, 718-318-4382
Learn about the creatures that fly, hop, swim and slither in the habitats of Jamaica Bay. Gateway National Recreation Area hosts the annual Herbert Johnson Lecture Series on Wednesday evenings at the Jamaica Bay Wildlife Refuge Visitor Center from October 20 through November 10, 2010. All lectures begin at 7 PM.
On October 20 Kim McKown, scientist with the New York State Department of Environmental Conservation, will present a lecture on the Atlantic Coast Horseshoe Crab. McKown will look at the life history of this fascinating arthropod in Jamaica Bay and along the Atlantic coast. She will also discuss population trends gleaned from twenty years of data for both Long Island and Jamaica Bay.
On Wednesday, October 27 Shai Mitra, assistant professor at the College of Staten Island and bird investigator for the past three decades, will present "Jamaica Bay Wildlife Refuge: An Urban Gateway for Globe-Trotting Birds." Jamaica Bay hosts an astonishing abundance of migratory birds on their way to and from distant reaches of our world. According to Dr. Mitra, the urban refuge of Jamaica Bay offers human observers extraordinary opportunities to study wild birds and to make the links between our megalopolis and wilderness systems around the world.
National Park Service Coastal Ecologist Patricia Rafferty presents "Rebuilding the Marsh" on November 3.  Discover what steps have been taken and changes made to rebuild salt marshes in Jamaica Bay and why salt marshes have an effect on life in New York City.
On Wednesday, November 10, National Park Service Ecologist Dr. Robert Cook presents "Amphibian and Reptile Restoration at Gateway National Recreation Area." Dr. Cook has been very instrumental in the restoration of herptofauna in Jamaica Bay, from frogs to turtles to snakes. Dr. Cook will reflect on restoration methods and discuss status of the animals today.
This free lecture series, held at the Jamaica Bay Wildlife Refuge Visitor Center in Queens on Cross Bay Boulevard, is named for
Herbert Johnson
, appointed in 1951 as the first manager of the Jamaica Bay Wildlife Refuge. Johnson is known for his work establishing the refuge and in environmental education.
Originally a city park, Jamaica Bay Wildlife Refuge is now a part of the Jamaica Bay Unit of Gateway National Recreation Area, one of nearly 400 National Park Service sites in the United States and its territories
Last updated: February 26, 2015