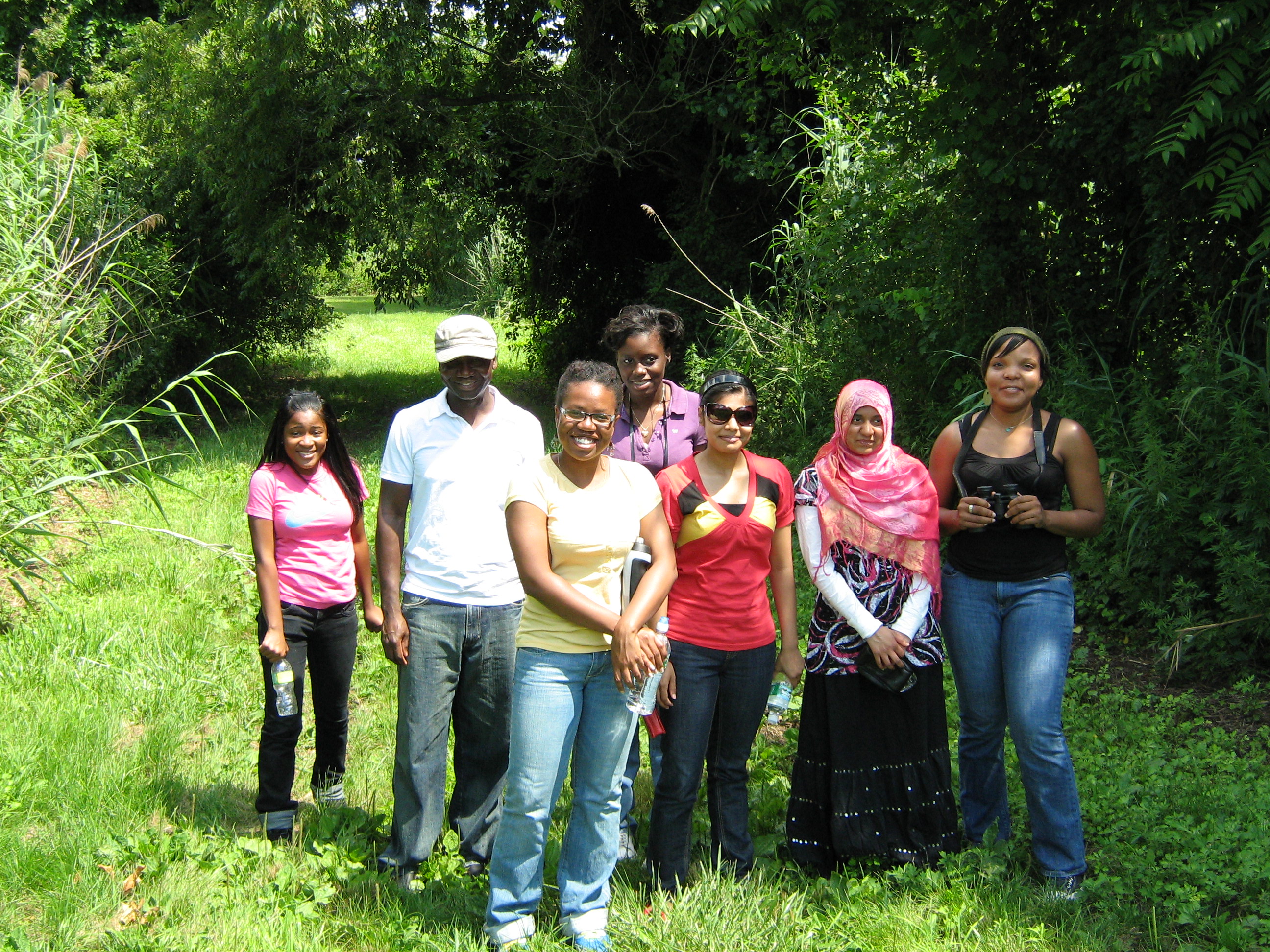 News Release Date:
November 23, 2009
Contact: Charles Markis, 718-354-4530, #238
Hear Every Voice: NYC and the National Park Service, a video by Stephen Ogumah, documents a civic engagement project produced in partnership with Brooklyn College of the City University of New York and Gateway National Recreation Area, a unit of the National Park Service. See it on Channel Thirteen's website at http://www.thirteen.org/localparks/hear-every-voice/hear-every-voice/
Made possible in part by a grant from the National Park Foundation through the generous support of the Evelyn and Walter Haas, Jr. Fund and the Popplestone Foundation, the project was an effort to reach out to the residents of Brooklyn and Queens. This was one of the tandem projects created to coincide with the airing of the Ken Burns documentary, America's Best Idea about National Parks, in September.
The NPS was fortunate to have worked together with many dedicated and creative individuals: Professors Jerry Krase and Jennifer Adams of Brooklyn College, filmmaker Steve Ogumah, and interns Jahneille Edwards, Nyocia Edwards, Carlen Primus, Binish Qadeer, Zareen Tasneem and Candice Wright. Interns came from several sources: the City University of New York's Macaulay Honors Academy, Brooklyn College and the Brooklyn College Academy High School. National Park Service employees Sheridan Roberts and Charles Markis assisted in the daily management of the program. Project directors were Jeanette Parker and Brian Feeney.
Professor Krase's Visual Sociology Class provided the foundation for the students who became the interns for the project. These students received special training in researching community demographics and interviewing techniques. They learned about the National Park Service, its mission of stewardship and Gateway National Recreation Area's rich and diverse resources, facilities and programs from the park's knowledgeable and enthusiastic ranger staff. Through their interviews in Caribbean communities of Brooklyn and Queens, the students have created a bridge for Gateway to a population that has had limited exposure to the breadth of the park and have opened a dialog between the park and the community. This film represents more than the completion of a rewarding project: it is the beginning of new understanding and involvement.
For further information, please contact Charles Markis, Project Manager at 718-354-4530, #238. Please feel free to share this message and link with your family and friends.