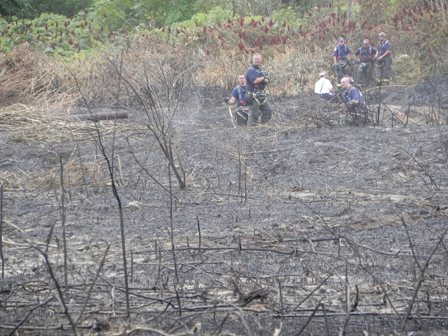 News Release Date:
September 13, 2010
Contact: Jane Ahern, 718-354-4607; cell 917-299-3843
Great Kills Park, a section of Gateway National Recreation Area located on Staten Island, has reopened to the public. The main entrance, multi-use pathways, marina, boat ramp beach center and Crooke's Point are all open at this time.
Fire crews will remain on scene throughout this week to monitor for any remaining hot spots. The fire began late last week and it is estimated that approximately 145 acres of grassland burned during the course of the fire. The cause of the fire remains under investigation. More details will be posted here later today.