Gateway invites local community to learn about past progress, next steps of contamination cleanup at Great Kills Park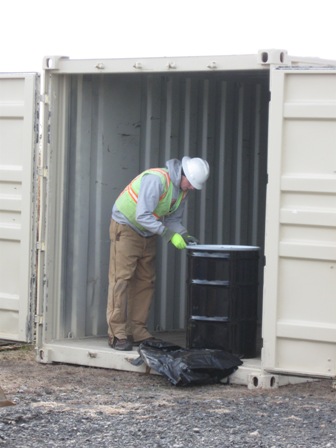 News Release Date:
October 21, 2011
Contact: Kathleen Cuzzolino, 718-354-4609
WHAT: The National Park Service will share highlights of the ongoing investigation and cleanup of contamination at Gateway's Great Kills Park. The NPS will also detail next steps for cleanup in accordance with the Superfund law, including steps to take place later this year. The community will have the opportunity to examine documents and ask questions.
WHERE: Great Kills Park Education Field Station, located on Bulkhead Road in the park. For directions to Great Kills Park, click here.
WHEN: Thursday, October 27, 2011. Doors will open at 6:30 P.M., with the presentation beginning at 7 P.M.
WHO: Concerned citizens and community neighbors of the park are welcome. Capacity is limited to 50 persons.
Radioactive contamination was first identified in the park in 2005. Subsequent investigations identified further areas of contamination. Because the park values safety above all other concerns, Gateway closed the area where radiation was found. This area was originally created by fill in the 1940s and includes ball fields and a model airplane field. Following Federal guidelines in the Superfund law, the NPS is conducting a step-by-step investigation which is getting into high gear. The investigation will be followed by a thorough cleanup. Gateway looks forward to the day when all of Great Kills Park will be reopened for public use. For more information, visit https://www.nps.gov/gate/parkmgmt/greatkillscleanup.htm
--NPS--
Last updated: February 26, 2015