Date:
July 15, 2009
Contact:
Brian Feeney
, (718) 354-4602
Contact:
(646) 879-0582 cellular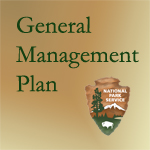 Contrast the beauty, simplicity and grandeur of nature at the edge of the most densely populated place in the nation, the greater New York and New Jersey metropolitan area. This is Gateway National Recreation Area.
In fact, Gateway was the first unit of the National Park System specifically intended to be within easy reach of urban residents. Today, a new General Management Plan is being written for the park. A General Management Plan is a strategic document that outlines the future management of a National Park Service site for the next 15 to 20 years. The plan sets the basic philosophy and broad guidance for management decisions that affect the park's resources and the visitor's experience. The plan will take several years to complete and involve not only employee input but the general public, visitors, stakeholders and other agencies.
The park is hosting a series of Open Houses in July and September to solicit input from the public regarding the future management of park.
"The first General Management Plan for Gateway was finished in 1979," said Superintendent Barry Sullivan. "Since then we have a much better understanding of the natural and cultural significance of Gateway's resources. In addition, the needs of our visitors are very different today than they were a generation ago. Considering all this, it is time to look to the future and determine how best to protect, improve and sustain the health of our natural and cultural resources."
You Are Invited to an Open House!
These informal open houses will give the public a chance to discuss their ideas, concepts, and thoughts about Gateway National Recreation Area with the planning team. Please join us and learn more about the planning process. These Open Houses are just a first step.
JULY OPEN HOUSES


Tuesday, July 21
10:00 am to 3:00 pm
Lot D/Sea Gull's Nest (approximately 1.5 miles from the entrance booths) Hartshorne Drive, Sandy Hook, NJ
Wednesday, July 22
11:00 am to 4:00 pm
Great Kills Beach Center Buffalo Street (off Hylan Boulevard) Staten Island, NY

Saturday, July 25


11:00 am to 3:00pm
Riis Park, Bay 9 Rockaway Point  Boulevard Queens, NY

Saturday, July 25


4:00 am to 8:00 pm
Aviator Sports @ Floyd Bennett Field Flatbush Avenue (before Gil Hodges Bridge) Brooklyn, NY

Sunday, July 26


11:00 am to 4:00 pm
Fort Wadsworth Visitor Center New York Avenue & Drum Street Staten Island, NY
SEPTEMBER OPEN HOUSES


Tuesday, September 22
3:00 to 8:00 pm


Fort Wadsworth Visitor Center New York Avenue & Drum Street Staten Island, NY

Wednesday, September 23
3:00 to 8:00 pm


Ranger Station, Floyd Bennett Field Flatbush Avenue

(before Gil Hodges Bridge)

Brooklyn, NY

Thursday, September 24
3:00 to 8:00 pm


Fort Hancock Chapel

(approximately 4.5 miles from the entrance booths)

Hartshorne Drive Sandy Hook, NJ - No public transportation available

Saturday, September 26
1:00 to 5:00 pm


World War Veterans Park at Miller Field New Dorp Lane Staten Island, NY

Sunday, September 27
3:00 to 8:00 pm


Jamaica Bay Wildlife Refuge Visitor Center Cross Bay Boulevard Queens, New York
Visit the park website for detailed directions to the Open Houses and learn how to join our mailing list, submit comments and stay informed as the plan progresses:  www.nps.gov/gate.
"In order for Gateway National Recreation Area to reach its full potential we must combine National Park Service expertise with the interests of our visitors," Sullivan added. "I look forward to working towards a shared vision for our wonderful resources."
Established in 1972, Gateway National Recreation Area has more than 26,000 acres of marshes, wildlife sanctuaries and recreational athletic facilities, miles of sandy beaches; indoor and outdoor classrooms; picnicking and camping areas, as well as historic structures and military installations, airfields, a lighthouse, and adjacent waters around New York harbor. The park offers urban residents in two states a wide range of recreational opportunities year round. With over 9 million visitors a year, it is the third most visited national park in the country.
--END--