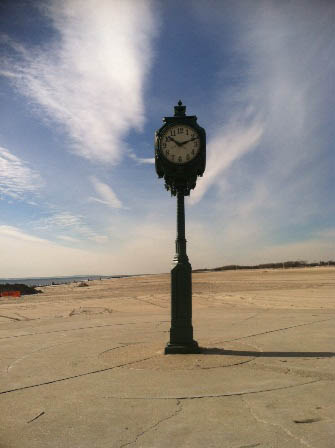 News Release Date:
December 22, 2014
Contact: Daphne Yun, 718-354-4602
 Gateway National Recreation Area is proposing to increase camping and parking fees in the park.  Camping fees at all three units would increase from $20 to $30 for the 2015 season.  Parking fees would increase at both Sandy Hook and Riis Beach in 2017.  This would be Gateway's first parking fee increase since 2012, and the first increase in camping fees since the park's camping program began.
Proposed 2017 Fees at Riis Beach:
$15 per day
$75 per season
$30 per oversize car per day
$150 per oversize car per season
Visitors with Senior or Access Passes would be charged half price for parking, as they are currently.
"We are committed to keeping the park affordable but also want to provide visitors with the best possible experience," said Gateway Superintendent Jen Nersesian.  "The money from the camping and parking fees will help improve our visitor facilities and services."
A 60-day public engagement period on the proposed fee increase opened on Wednesday, November 19, 2014 and runs through January 20, 2015.
Gateway invites you to share your opinions and ideas at a public meeting to be held Tuesday, January 13, 2015 from 6:00 p.m. to 8:00 p.m. at the following location:
Ryan Visitor Center
5031 Flatbush Avenue
Brooklyn, NY 11234
We invited you to submit written suggestions, comments and concerns online at Gateway_Fee_increase@nps.gov, or at the following address:
Office of the Superintendent
Gateway National Recreation Area
ATTN:  Proposed parking and camping fee increase
210 New York Avenue
Staten Island, NY 10305
Your opinion is important to us.  Gateway will consider all opinions before making a final decision.
About Gateway National Recreation Area
Established in 1972, Gateway National Recreation Area offers more than 26,000 acres of marshes, wildlife sanctuaries and recreational athletic facilities, miles of sandy beaches; indoor and outdoor classrooms; picnicking and camping areas, as well as historic structures and military installations, airfields, a lighthouse, and adjacent waters around New York harbor.  The park offers urban residents in two states a wide range of recreational opportunities year round.  Gateway is one of the ten most visited national parks in the country.  For information about Gateway's upcoming programs, see the park's web site at www.nps.gov/gate.  To join the conversation about Gateway, like us on our Facebook page www.facebook.com/Gatewaynps.