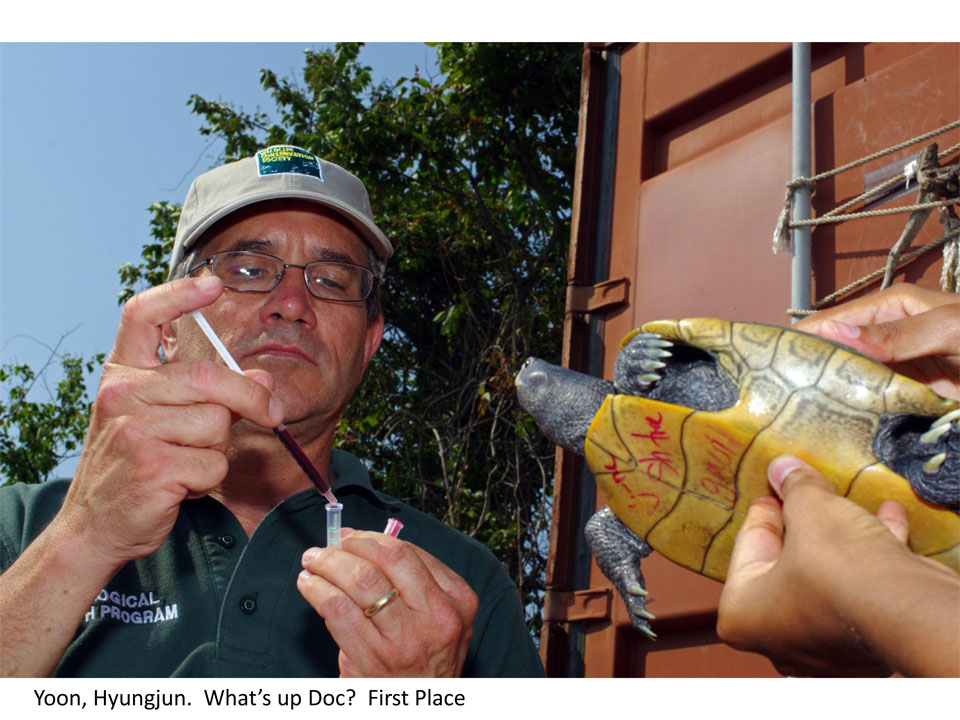 News Release Date:
October 16, 2014
Contact: Daphne Yun, 718-354-4602
 The winners of Gateway's first photo contest have been announced.  This contest was open to the public this past July, and pictures had to be recent and tell a story about Gateway or its history.  Gateway's visitors helped us determine the winners by voting on Facebook and through email.
First Place:  Hyungjun Yoon - "What's Up Doc?"
Second Place:  Jason Philibotte - "The Fishermen, Sandy Hook, NJ"

Third Place:  Margaret Kelly - "Playtime for the Raccoon"
 Here are the other contenders, ranked in order:
Robert B. Hillman- 250 Years of Light
Michah Bochart - Sunset with Heron
Mariya Kovalyov- Clsosing TIme
Jake Danishevsky - Entry III
Ann Faulkner - Fort Tilden
Nacho Mena- Osprey at Jamaica Bay
Stephen Yaeger - South Garden, JBWR
An exhibit of these photos, as well as other entries will be prepared to exhibit at the Jamaica Bay Wildlife Refuge.  Thanks to all who participated by submitting photos and by voting.