Gateway announces plan to rebuild Nichols Marina at Great Kills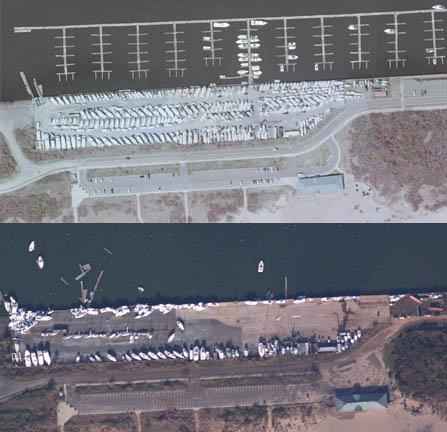 News Release Date:
April 19, 2013
Contact:
Daphne Yun
, 718-354-4602
Gateway announces plan to rebuild Nichols Marina at Great Kills
Brooklyn marina makes spots available available for displace boat owners
Gateway National Recreation Area today announced a series of steps to rebuild the Nichols Marina in Great Kills harbor on Staten Island,  The marina suffered extensive damage during Hurricane Sandy, including to the bulkhead, pilings and docks.  The Park is working with the Department of Transportation and the marina operator to re-open the marina as soon as possible.  "Re-opening the marina has and continues to be a top priority for Gateway," said Superintendent Linda Canzanelli.  "Nichols Marina is an integral part of Staten Island's boating community, and I am committed to seeing it open as soon as possible," stated Representative Michael Grimm.  "I continue to remain in close contact with NPS and DOT throughout the building process, and remain dedicated to finding a solution that meets the needs of our local boaters."
One challenge the Park Service must address is the significant amount of debris in the harbor that creates a safety hazard for boaters.  An underwater survey by the Department of Transportation revealed at least 34 areas of debris lie on the bottom the harbor, including 11 in the area of the marina.  Additional debris from Sandy also continues to drift in the harbor creating additional hazards.
"Safety is our first concern for our visitors and the boaters in Great Kills Harbor." said Superintendent Linda Canzanelli.  "We have a lot of work to do to both remove the debris and repair the marina's infrastructure before it can reopen."  The DOT survey also discovered that the bulkhead was severely compromised and requires significant repair before the new docks can be attached to it.
Gateway is meeting with Marinas of the Future next week to review the conceptual design plans, then moving forward to build the docks.  These will be put into place once the bulkhead is repaired and the debris is removed.  The contract for this work is expected to be complete no later than August 8, 2013.  The park expects to have a marina in place no later than the 2014 boating season.
In an effort to provide the affected boaters with an alternative solution the park's other marina, Gateway Marina on Flatbush Avenue, Brooklyn will make room for Nichols Marina boaters at their marina.
About Gateway National Recreation Area
Established in 1972, Gateway National Recreation Area offers more than 26,000 acres of marshes, wildlife sanctuaries and recreational athletic facilities, miles of sandy beaches; indoor and outdoor classrooms; picnicking and camping areas, as well as historic structures and military installations, airfields, a lighthouse, and adjacent waters around New York harbor.  The park offers urban residents in two states a wide range of recreational opportunities year round.  It is one of the ten most visited national parks in the country.  For more information about Gateway's upcoming public programs, see the park's Web site at
http://www.nps.gov/gate/index.htm.