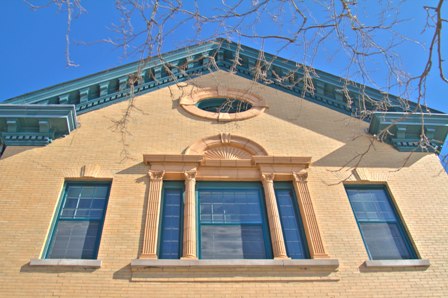 News Release Date:
April 20, 2012
Contact: Reina T. Becnel, 718-354-4607
Nominations are being accepted for the Gateway National Recreation Area Fort Hancock 21st Century Advisory Committee. The committee will advise the Secretary of the Interior on the development of a reuse plan and on future uses of the Fort Hancock Historic Landmark District, part of Gateway's Sandy Hook Unit.
"We are looking for a dynamic, creative and diverse group of people to develop a shared vision and plan for this wonderful historic area," said Superintendent Linda Canzanelli. She stated that the formation of this committee illustrates the park's commitment and passion for the preservation and wise development of Fort Hancock.
The group is being formed under the authority of the Federal Advisory Committee Act and will meet four to six times annually and at such times as designated by the park superintendent. The Secretary of the Interior will select committee members, who will serve without compensation. Travel costs may be reimbursable in compliance with federal travel regulations. Details can be found in the Federal Register.
Nominations must be received by Thursday, May 3, 2012 and include a resume listing the nominee's name, title, address, telephone, email and fax number. Nominations can be mailed to the park headquarters or applicants can e-mail us.
About Gateway National Recreation Area
Established in 1972, Gateway National Recreation Area offers more than 26,000 acres of marshes, wildlife sanctuaries and recreational athletic facilities, miles of sandy beaches; indoor and outdoor classrooms; picnicking and camping areas, as well as historic structures and military installations, airfields, a lighthouse, and adjacent waters around New York harbor. For information about Gateway's upcoming public programs, see https://www.nps.gov/gate/index.htm
--NPS--