Interior Department announces FACA committee members; will make recommendations for reuse plan of Fort Hancock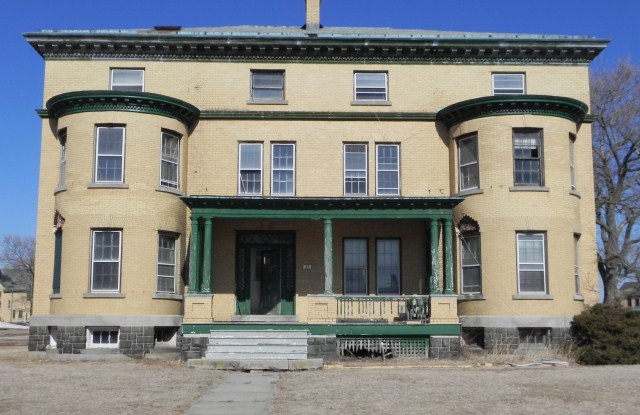 News Release Date:
September 5, 2012
Contact: John Harlan Warren, acting public affairs officer, 718-354-4608
Secretary of the Interior Ken Salazar has nominated 20 citizens to serve on the Gateway National Recreation Area Fort Hancock 21st Century Advisory Committee. This committee will provide recommendations for the historic reuse of more than 30 historic buildings in the Fort Hancock Historic Landmark District within Gateway's Sandy Hook Unit.
"This is a major step forward in the preservation of Fort Hancock," said Superintendent Linda Canzanelli. "To help these lovely historic buildings survive another century, the National Park Service needs the best ideas from the local, state and national organizations. This FACA group brings together the talent, experience and progressive spirit that will save Fort Hancock."
FACA allows in-depth involvement by community groups and regular input by the public. Members of the committee meet four to six times a year over a two or three year term. Members serve without compensation but may receive travel reimbursement. Thirty applicants applied for the 20 positions on the committee, which includes at least one representative from each of the following: Borough of Highlands, New Jersey; the Borough of Sea Bright, New Jersey; Middletown Township, New Jersey; Borough of Rumson, Monmouth County Freeholders, New Jersey; New Jersey natural resource community; the local business interests; a National Preservation organization; the State of New Jersey State Historic Preservation Office; the Monmouth County Historical Commission; the real estate community; local recreational users of Sandy Hook; the education community; the hospitality community, and the scientific community. The Committee will provide the Secretary of the Interior with recommendations for a long term plan for protection of these critical resources, including reuse of the historic structures.
Federal law established the current FACA process in 1972 to provide advice to the Executive Branch of government, which includes the National Park Service. For more information about the FACA law, see "FACA 101" on the General Services Administration website.
Secretary Salazar made the final decision for committee membership based on the following criteria: (1) ability to collaborate, (2) the ability to understand NPS management and policy, and (3) connection with local communities.The names of committee members are:
Local Stakeholders
Lillian Burry,Monmouth County Board of Chosen Freeholders: Serves as an elected member of the Monmouth County Board of Chosen Freeholders and sits on the Fort Monmouth redevelopment board.


George M. Conway,

Borough of Sea Bright: Serves as the Secretary/Treasurer and a member of the Board of Directors of Trap Rock Industries, Inc. and its affiliates, a quarry and construction company headquartered in Kingston, NJ. Sits on the Board of Directors of the Franklin Township Chamber of Commerce and has been elected a member of the Business & Industry Advisory Committee. A member of the New Jersey Asphalt Pavement Association, he acts in the capacity of Environmental Committee Chairman.
John Edkal,

Mayor,

Borough of Rumson. Served many years on Borough zoning and planning boards. He is a first vice president of investments with Merrill Lynch.


Anthony Fiore,

Mayor, Township of Middletown: Serves as a member of the planning board, the township recreation master plan implementation committee, and has served in the past on several other township boards.


Frank Nolan,

Mayor, Borough of Highlands: Has worked with multiple contract negotiations with private and public sector unions. He has served on the NJ DOT Route 36 Bridge transition team and multiple community boards as an appointed and elected official.
Natural Resources
Dr. Howard Parish:

Professor Emeritus of Geosciences, New Jersey City University; Member of the Board of Directors of the Jersey City Rotary; Past Chair and current member of the Board of Directors of the Pocono Environmental Education Center located in Dingmans' Ferry Pennsylvania; Vice Chair of the New Jersey Marine Science Consortium, located at Sandy Hook New Jersey. Both organizations are affiliated with the National Park Service, U.S. Department of the Interior.
Business Community
Arthur J. Imperatore, Jr.:

President and CEO of Romulus Development Corp and Executive Vice President of NY Waterway. Serves as an Adjunct Professor of Real Estate and Urban Development at the Graduate School of Architecture, Planning and Preservation at Columbia University (GSAPP), and specializes in the history of American Real Estate Development.


Bill Wilby:

Former Head of Equities for Oppenheimer Funds, Inc. Currently serves on the Investment Committee of the Community Foundation of New Jersey; Investment Committee of the Board of Governors of the West Point Association of Graduates; Advisory Board of Tiedeman Investment Group, a family of hedge funds.A 1967 graduate of the U.S. Military Academy at West Point, Wilby holds an M.A. and Ph.D. in International Monetary Economics with distinction from the University of Colorado (1980).He also is a Chartered Financial Analyst (CFA).
Cultural Resources
Mary Ellen Fourett:

Monmouth County Arts Council

, Red Bank Executive Director, 1999-present. Leads a nonprofit county-wide arts agency with a $500,000 budget, a 17-member Board of Trustees, 75 member arts groups, and over 250 individual members.Led community arts planning for Monmouth County, municipalities and regional redevelopment plans.


Daniel D. Saunders:

Administrator (2008-Present) Historic Preservation Office, NJ Department of Environmental Protection. Served as a Historic Preservation Specialist. Has worked on a number of projects with the NPS in the State of New Jersey including planning at Paterson Great Falls National Historical Park and the rehabilitation of the south side of Ellis Island. Saunders has also worked as a project reviewer for Historic Preservation Tax credits and serves on the following boards: Crossroads of the American Revolution; New Jersey Historical Commission; New Jersey Historic Trust.


Colonel Shawn A. Welch:

Division Chief, Army Staff. Founding member of the Army Ground Forces Association (AGFA), which sponsors World War Two-era living historian programs at Fort Hancock. AGFA has completed preservation work in gun batteries at Forts Hancock, Mott, Monroe and MacArthur.
Scientific Resources
Gerald Glaser:

Executive, National Science Foundation (NSF), the federal agency with primary responsibility for funding the nation's basic science and engineering research and education activities. Annual budget for NSF is approximately $7 billion. A member of the agency since 1976, Glazer was appointed to the Senior Executive Service in 1988.
Education Community
Linda Cohen:

Founder and Director, Ocean Discoveries, 1994 - present. Created and developed an individualized, hands-on Marine Science Program for school visits for pre-school through grade eight. OceanDiscoveries has educated thousands of New Jersey students about the fascinating, yet fragile, beaches and estuaries of Sandy Hook.
Real Estate Community
Guy Hembling:

President of Charles B. Hembling & Son. Inc. Oversees numerous historic restoration projects at The Church of Seven Presidents in Long Branch, Old Brick Church in Marlboro and the New Jersey Marine Science Consortium, located at Fort Hancock.


Michael E. Holenstein:

MAI Real Estate Appraisal. Performed Consulting Services as his sole occupation beginning in 1987. Valuation experience with partial interests, real property rights, condemnation appraisal, subdivision analysis, tax appeals, general fee appraisal, and a variety of consulting services including acquisition and development, feasibility, financing, estate management, partnership interests, partial interests, evaluation for trusts, and discounting of partial interests. Serves as the Director, Relocation & Business Development/Broker, Office Manager for GMS, Predential, Zack Shore Properties, Responsible for developing relocation and referral business throughout Monmouth and Ocean Counties.


Karlyn Wray, CRP: Serves as the Director, Relocation & Business Development/Broker, Office Manager for GMS, Predential, Zack Shore Properties, Responsible for developing relocation and referral business throughout Monmouth and Ocean Counties.
Recreation Community
Tim Hill: Served 33 years of in municipal government in a variety of positions, including 30 years as a member of the New Jersey Recreation and Park Association, where he served as president as well as on Public Affairs, Conference, Strategic Planning, Awards and Community Recreation Society committees.

John J. Reynolds: Served 39 years with the National Park Service, ending his career as Deputy Director, National Park Service. Currently involved in the New York City/Gateway NRA Partnership Creation and serves on the Fort Monroe Advisory Committee.

Lynda Rose: President of the Eastern Monmouth Area Chamber of Commerce, which represents more than 500 businesses in the Monmouth and Ocean County Area. Responsible for the planning, communication, program development and all operational aspects of the organization. Rose has been a featured speaker on the Tourism Industry.
Hospitality Industry
Margot Walsh:

Executive Director, Jersey Shore Partnership; President, Jersey Shore Partnership Foundation. Served as the vice president of administration and development with the Foundation for New Jersey Public Broadcasting. Currently a member of: American Shore & Beach Preservation Association; Eastern Monmouth Chamber of Commerce; the Monmouth/Ocean Development Council; the MODC Environment and Energy Committee; New Jersey Sea Grant Consortium Stakeholder Advisory Board.
About Gateway National Recreation Area
Established in 1972, Gateway National Recreation Area offers more than 26,000 acres of marshes, wildlife sanctuaries and recreational athletic facilities, miles of sandy beaches; indoor and outdoor classrooms; picnicking and camping areas, as well as historic structures and military installations, airfields, a lighthouse, and adjacent waters around New York harbor. The park offers urban residents in two states a wide range of recreational opportunities year round. With more than eight million visitors a year, it is one of the top five most visited national parks in the country. For information about Gateway's upcoming public programs, see the park's Web site at https://www.nps.gov/gate/index.htm
--NPS--
Last updated: May 11, 2015