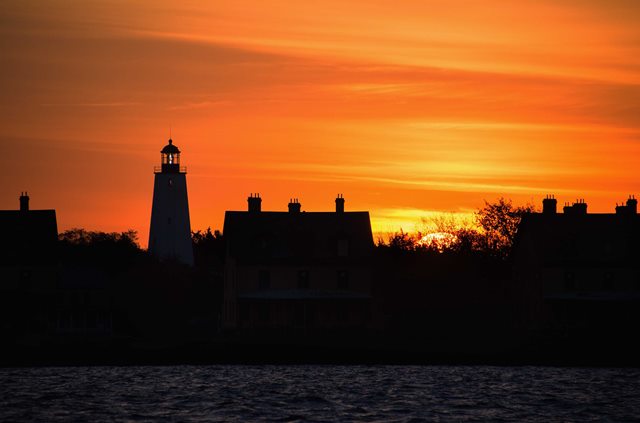 News Release Date:
September 16, 2015
Contact: John Harlan Warren, 917-829-0425
The National Park Service (NPS) has issued a Call for Nominations for individuals who wish to serve a three-year term as a member of the Gateway National Recreation Area Fort Hancock 21st Century Federal Advisory Committee. The 30-day period for applications will end on Thursday, October 15, 2015.
"Committee members, with their passion and expertise, have been essential to the progress we've made at Fort Hancock," said Gateway Superintendent Jennifer T. Nersesian. "They have consistently helped push the process forward. In fact, several buildings are available lease right now. Because of this Committee, Fort Hancock is becoming a viable, vibrant community once again."
Information about buildings available for lease, Committee membership the Federal Advisory Committee Act may be found on the Committee website at forthancock21.org.
Since its first meeting in January 2013, the Committee has advised Gateway National Recreation Area concerning the future of former Army buildings within the Fort Hancock and Sandy Hook Proving Ground National Historical Landmark, which covers the entire Sandy Hook peninsula. More than 100 historic structures are located within Gateway's Sandy Hook Unit. Most have been vacant for years and need extensive rehabilitation, but could be saved through adaptive reuse by other leaseholders.
Those who wish to be selected as members of this Committee must submit applications in hard copy to the office of Gateway's Superintendent no later than October 16, 2015. This includes current members who wish to serve another term. Applications can only be accepted from the applicants themselves. Applicants should document their qualifications for membership and include a resume listing their name, title, address, telephone, e-mail, date of birth, previous names including maiden names and fax number.
After the park nominates individuals for membership, nominations are vetted through the Department of the Interior and the White House. Members are appointed by the Secretary of the Interior for a term not to exceed three years or the life of the Committee, whichever is shorter.
In this Call for Nominations, applications are sought specifically from the following communities: real estate, cultural resources and historic preservation, science and the environment. Representatives are also sought from the municipalities of Highlands, Rumson and Sea Bright and from Monmouth County. Nominations are not limited, however, to representatives of these groups.
Committee members will be selected based on the following criteria: (1) ability to collaborate, (2) the ability to understand NPS management and policy, and (3) connection with local communities. No individual who is currently registered as a Federal lobbyist is eligible to serve on the Committee. Members serve without compensation.
Applications should be mailed to: Gateway National Recreation Area, Office of the Superintendent, 210 New York Avenue, Staten Island, New York 10305.
The Call for Nominations has been published in the Federal Register. For more information, contact External Affairs Officer John Warren at 917-829-0425 or e-mail us.
About Fort Hancock and Sandy Hook Proving Ground National Historic Landmark
Fort Hancock is located within the Sandy Hook Units of Gateway National Recreation Area. The peninsula has played a major role in the defense of New York Harbor from colonial days to the present. Fort Hancock, a U.S. Army fort, was established in 1895 and operated until it was deactivated in 1974.  
About Gateway National Recreation Area 
Established by an Act of Congress in 1972, Gateway National Recreation Area spans three New York City boroughs and two states. Park lands include more than 26,000 acres of marshes; wildlife sanctuaries; recreational athletic facilities; miles of sandy beaches; indoor and outdoor classrooms; picnicking and camping areas; historic structures including military installations, airfields and lighthouses. Gateway is one of the ten most visited national parks in the country. To learn about Gateway's upcoming public programs, see the park's Web site at https://www.nps.gov/gate/index.htm. To join the conversation about Gateway, like us on our Facebook page at www.facebook.com/gatewaynps. Our Instagram page can be found at www.instagram.com/gatewaynps.
--NPS--