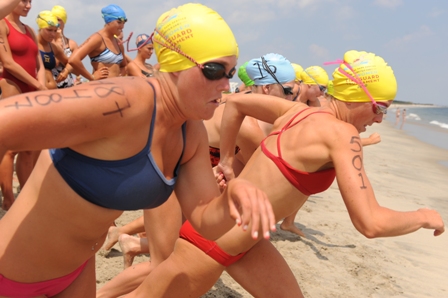 News Release Date:
July 25, 2011
Contact: Raina T. Williams, 718-354-4607
WHAT: Gateway National Recreation Area hosts the oldest and largest all-women lifeguard tournament in North America. The tournament's ten contests highlight the fitness, skill, strength and endurance of contestants in what is still a non-traditional line of work for women, showcasing the fact that smart, healthy women save lives.
WHERE: Gateway National Recreation Area's Sandy Hook Unit in Highlands, N.J., Beach Lot E.
WHEN: Wednesday, July 27, beginning at 9:00 A.M.
WHO: Women lifeguards at any beach, lake or pool.
Note:Event will take place rain or shine. Wear clothing and footwear appropriate for the beach in the summer.
--NPS--