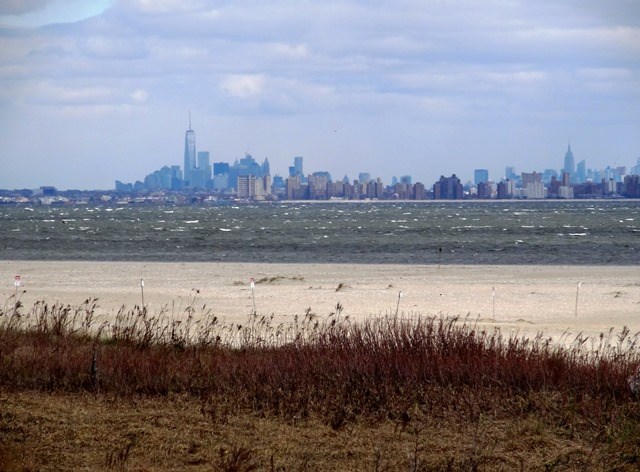 A getaway for humans, a home for wildlife
Nature in New York Harbor? Absolutely!
Gateway is a large park that includes several ecosystems, from ocean beaches to maritime forests, freshwater ponds and salt marshes. Each provides food and shelter for a variety of wildlife. The park is also an important migratory stopping point along the Atlantic Flyway. More than 300 bird species visit the park as a stopover during spring and fall migration, where they rest and refuel.