Gateway Proposes Parking Fee Increase for 2017
The comment period is open from July 29 to September 5! Please email us at Gateway_Fee_increase@nps.gov! For more information, check out our Parking Fee FAQs page.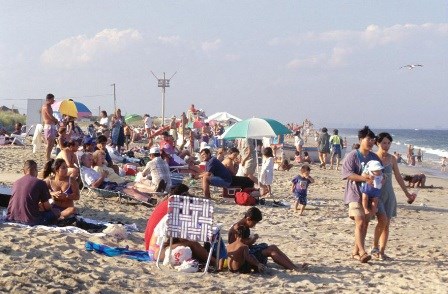 Would Be First Parking Fee Increase in Several Years
Gateway National Recreation Area is proposing to increase parking fees in the park.
Proposed 2017 Parking Fees at Sandy Hook
$20 per day
$100 per season
$50 per over-sized car per day
$200 per over-sized car per season
Proposed 2017 Parking Fees at Riis Beach
$15 per day
$75 per season
$30 per over-sized car per day
$150 per over-sized car per season
This would be Gateway's first parking fee increase in several years. Fees last increased at Sandy Hook and Jacob Riis Park in 2012. Visitors with Senior or Access Passes would be charged half price for parking fees, as they are now.
Parking fees charged at Sandy Hook and Jamaica Bay Units are authorized through the Federal Lands Recreation Enhancement Act of 2004 (FLREA), which allows 80% of the revenue collected at Gateway to remain in the park.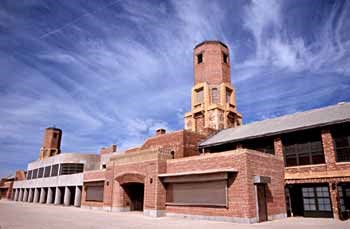 Why is Gateway doing this, and why now?
Proposing a fee increase is not a step the park takes lightly, especially during these economically trying times. Many families cannot afford to take vacations in distant locations. They depend more than ever on nearby parks a as places where they can get away.
This fee increase will help Gateway maintain the services that visitors expect and deserve: clean restroom and shower facilities and keeping visitors safe and resources protected. We are also able to use this money to do things like renovate the Ryan Visitor Center at Floyd Bennett Field and to add a web-cam to the Sandy Hook Lighthouse.
Visiting non-beach areas will remain free. These include: the Sandy Hook Lighthouse, Floyd Bennett Field in Brooklyn, Fort Wadsworth in Staten Island, Fort Hancock at Sandy Hook and Jamaica Bay Wildlife Refuge in Queens. These will all remain free.
Even with the proposed increases, a visit to Gateway's beaches will remain within the means of everyday Americans. Our proposed parking fees are comparable to fees charged by other beaches in the area. Where many beaches charge an entrance fee per person, Gateway charges a parking fee per vehicle. The more people in the vehicle, the more you save. Biking or walking into these beach areas will remain free. Take a look at our Parking Fee FAQs page and judge for yourself.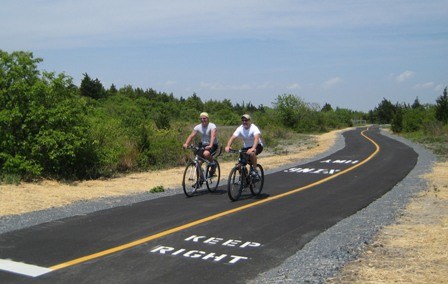 What can I do?
We invite you to e-mail us to submit written suggestions, comments and concerns online or write us at the following address:
Office of the Superintendent
Gateway National Recreation Area
ATTN: Proposed parking and camping fee increase
210 New York Avenue
Staten Island, New York 10305
Gateway will accept comments from Friday, July 29, 2016 through Monday, September 5, 2016. We will consider all opinions before making a final decision.
Comparing Current and Proposed Fees
Sandy Hook Unit
Current Fees
Daily: $15 per vehicle
Season Pass: $75 per vehicle
Oversized vehicle (20') daily: $30 per vehicle
Oversized Vehicle Season Pass: $150
Proposed Fees for Summer 2017
Daily: $20 per vehicle
Season Pass: $100 per vehicle
Oversized vehicle (20') daily: $50 per vehicle
Season Pass, Oversized Vehicle: $150 per vehicle
Jamaica Bay Unit
Current Fees
Daily: $10 per vehicle
Season Pass: $65 per vehicle
Oversized vehicle (20') daily: $20 per vehicle
Oversized vehicle season pass: $130
Proposed Fees for Summer 2017
Daily: $15 per vehicle
Season Pass: $75 per vehicle
Oversized vehicle (20') daily: $50
Oversized seasonal charge: $150
Last updated: July 28, 2016