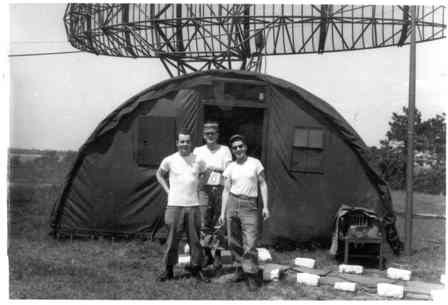 The lives of "ordinary" people
For most of the last two centuries, Sandy Hook was Federal property. A lighthouse and two Life-Saving Service stations helped protect and save ship passengers. The U.S. Army established a longterm presence here when Fort Hancock was commissioned in 1895. Many thousands of people lived and worked at the Hook. Population peaked during World War II when more than 7,000 soldiers trained here and guarded New York Harbor from America's enemies.
For the past few decades, National Park Service employees and partners have conducted oral histories with former soldiers, dependents and others. These are personal memories, which may be imprecise with the passage of time. Interviews may include factual errors and opinions. Items written in parenthesis are editorial notes. In a few rare instances, objectionable or offensive comments have been edited or removed.
Before and During World War I
Fort Hancock Between Wars
World War II at Fort Hancock
Cold War at Fort Hancock
Families of Fort Hancock