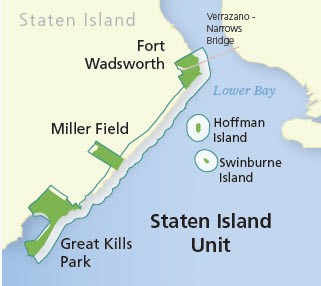 Great Kills Park: A $50 Boat Launch Permit is available for Great Kills only, and the launch site operates from April - November. Great Kills Ranger Station is open Sunday, Thursday and Friday from 10 AM to 2 PM. Call 718-819-7574 for more information.
Crooke's Point: A $50 Nature Study Permit is available. Call 718-987-6790 / 718-351-6970 for more information.
World War Veterans Park at Miller Field: Permits are required for community garden plots, sports fields, and picnicking. Call 718-351-6970 for further information during office hours.
Special Use Permit Application