Jamaica Bay Wildlife Refuge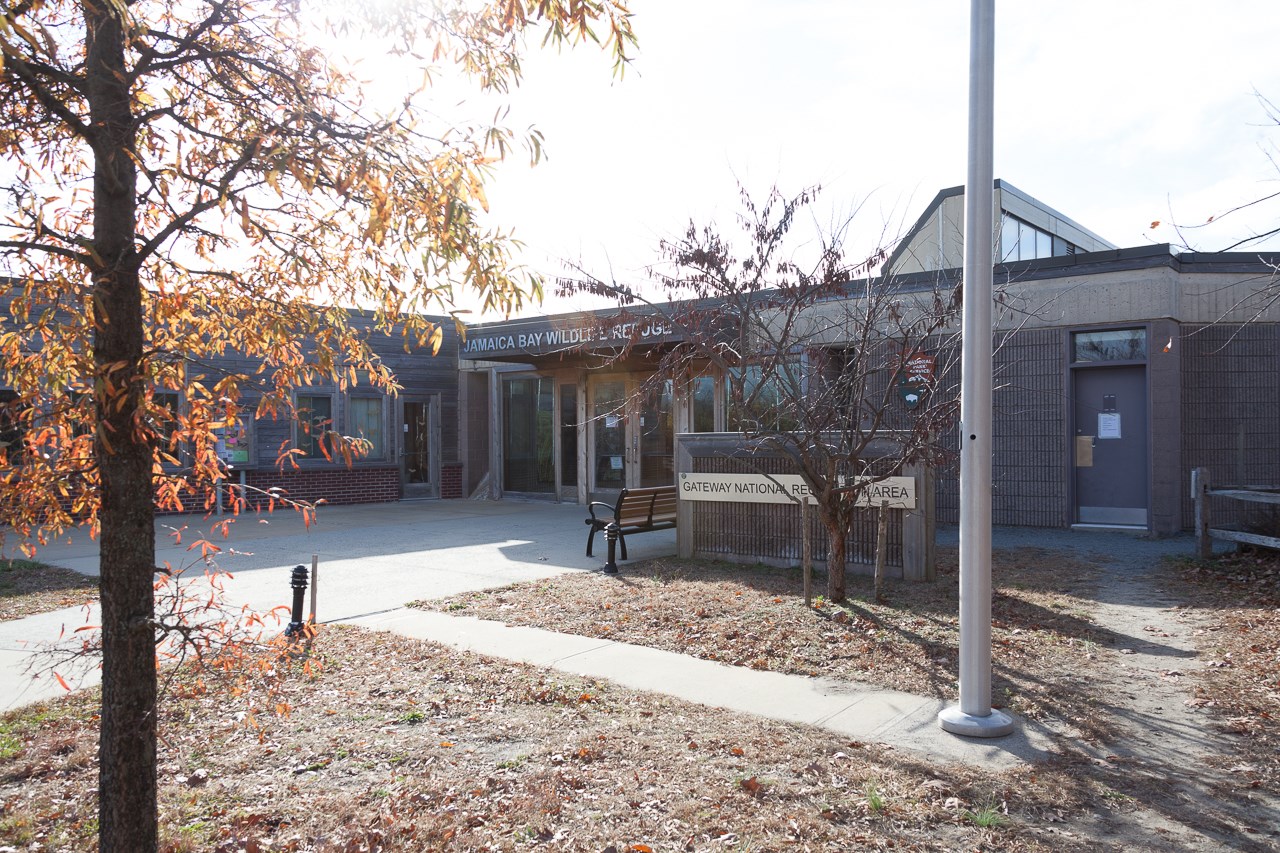 The Jamaica Bay Wildlife Refuge includes over 12,600 acres of water, saltmarshes, freshwater and brackish water ponds, upland fields and woods, and open bay and islands. It is one of the largest bird habitats in the northeastern United States and is a great place to observe the seasonal bird migration as well as resident species.

The Wildlife Refuge was created in the 1950s by NYC Department of Parks and Recreation Commissioner Robert Moses. This site became part of the National Park Service in 1972 when Gateway was established.
Operating Hours
The Refuge trails and parking lot are open daily from 6 a.m. to 9 p.m. The Visitor Center is open Friday-Monday from 10 am to 4 pm. The Visitor Center is closed on Christmas Day and New Year's Day.
Facilities
Jamaica Bay Wildlife Refuge Visitor Center: Explore the flora, fauna and history of Jamaica Bay. Restrooms are available.
Phone Number: (718) 318-4340. The Visitor Center is open Friday-Monday from 10 am to 4 pm.
Hiking Trails: You can walk completely around the West Pond. There are also short walking trails on the east pond. Bird blinds are on both of these paths.
Bike racks: Please park your bikes on the racks. Bikes are not allowed on the trails at the Wildlife Refuge.

Driving Directions
From North, East, and West:
Belt Parkway to Exit 17 S, Cross Bay Boulevard.
Proceed south on Cross Bay Boulevard across the Joseph Addabbo - North Channel Bridge.
The Visitor Contact Station is approximately 1.5 miles past the bridge on the right.
Turn right at traffic light for Visitor Contact Station parking.
From the South (and alternate route from other directions):
Beach Channel Drive to the Cross Bay - Veterans Memorial Bridge.
Cross the bridge toward Broad Channel.
Follow Cross Bay Boulevard through Broad Channel, about 1 mile.
Turn left at traffic light into the Visitor Contact Station parking lot.
Public Transportation

Subway:
Take the Rockaway Bound A train to Broad Channel Station. Walk along Noel Road to Cross Bay Boulevard. Turn right and walk three quarters of a mile to the Refuge Visitor Center.

Bus
Take the Q21 from the Queens Center Mall (Elmhurst) or 116th Street (Rockaway) to the Refuge.
Take the Q53 from 61st and Roosevelt Avenue (Woodside) to the Refuge. Please note that the Q53 is a +select bus service.
Last updated: September 23, 2022