The Endicott Era Defenses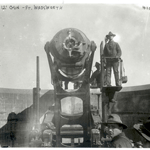 The Endicott Era Defenses
Advancements in weapons developed during the Civil War made masonry forts and smoothbore cannons obsolete. The U.S. government convened the Endicott Board in 1885 to create a new system of defense using the latest weaponry. The Endicott system was constructed from 1890-1910 with some remaining in use until 1945.
Forts at every major harbor in the United States were armed with Endicott system weapons. Fort Hancock, Fort Wadsworth and Fort Hamilton were the southern New York Harbor defenses armed with this weapon system.
The Endicott system was created to attack enemy warships from fortifications mounted in concrete that were not visible from the water. This attack would stop an invasion and allow Navy vessels the time necessary to reach and engage the enemy. The first in which this weapon system was armed and ready was for the Spanish-American War in 1898. An example of a potential enemy were the steel armored Spanish Battleship Pelayo or Cruiser Infanta Maria Teresa.
Endicott weaponry used very accurate rifled disappearing cannons, mortars, rapid fire guns, submarine nets, underwater mines, and searchlights. The guns were 3-inch to 12-inch in caliber and had a range of 7 to 9 miles. The modern age had begun with concrete and electricity being used in defenses for the first time.
Learn more about Fort Hancock's Endicott Era Defenses.
Learn more about Fort Wadsworth's Endicott Era Defenses.
Learn more about the next generation of fortifications, New York Harbor Defenses 1907-1945.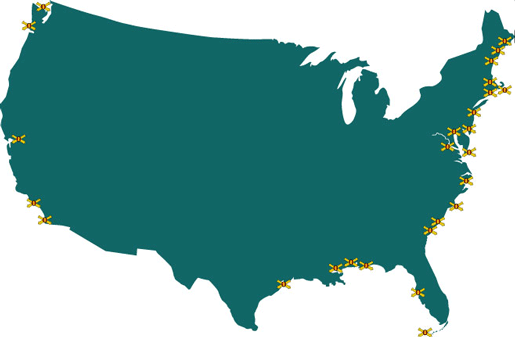 Last updated: February 26, 2015