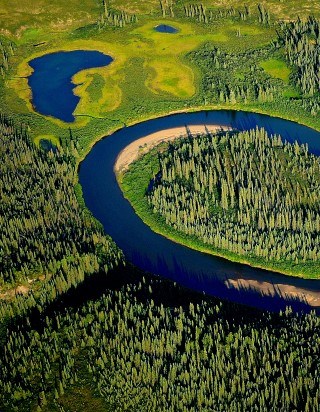 On June 30, 2016, the Alaska Industrial Development and Export Authority (AIDEA) submitted a final revised application for the Ambler Mining District Industrial Access Project. The proposal is for the construction and operation of a 211-mile long all-season controlled-access industrial road connecting the Ambler Mining District with the Dalton Highway. Approximately 20 miles of the proposed road crosses NPS lands.

The Alaska National Interest Lands Conservation Act (ANILCA) requires that right-of-way access be permitted across NPS lands for this project. In addition, ANILCA directs that an Environmental and Economic Analysis (EEA) be prepared for the right-of-way across NPS lands in order to: 1) determine a preferred road alignment, and 2) develop appropriate terms and conditions for the right-of-way permit.

Two alternative routes across NPS lands were identified in the project application materials. The EEA will examine each of these routes. In doing so, the EEA will consider which route would generate fewer adverse impacts and assess potential environmental, social and economic impacts upon wildlife, fish, and their habitat, and rural and traditional lifestyles including subsistence activities. It will also develop recommended measures that should be instituted to avoid or minimize negative impacts and enhance positive impacts.

Please note that only approximately 20 miles of the 211-mile proposed Ambler Industrial Access Road crosses NPS lands. The remainder of the route traverses Bureau of Land Management (BLM), State, and Native Corporation lands. The National Environmental Policy Act (NEPA) requires that an Environmental Impact Statement (EIS) be prepared for the entire 211-mile proposed route. The BLM will lead the EIS in cooperation with other state and federal agencies. For more information on the EIS process, please visit the BLM website (see 'Additional Information' below) or contact BLM by email at blm_ak_akso_amblerroad_comments@blm.gov.