Obsidian Research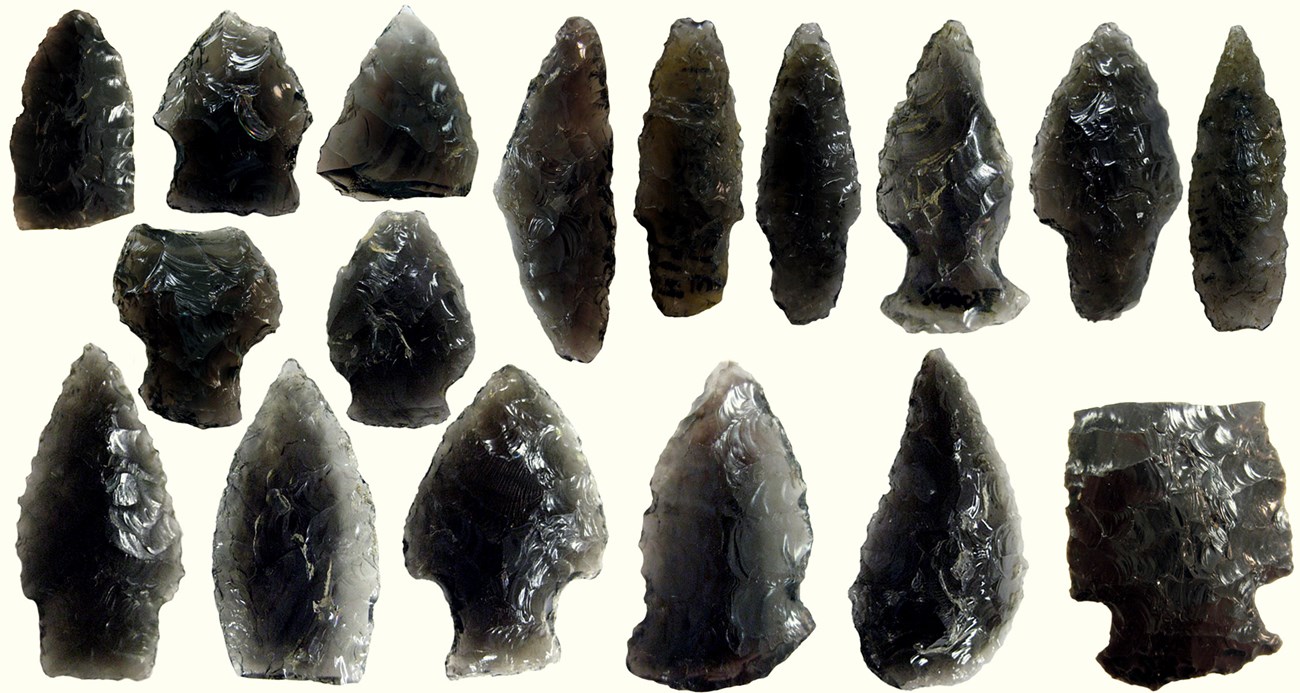 Obsidian, a kind of volcanic glass, is a material that was commonly used by past inhabitants of Alaska for making stone tools. Hundreds of obsidian artifacts have been recovered by Park archaeologists from investigations throughout Gates of the Arctic.
Because of the particular way obsidian is formed geologically each source of the material has a unique geochemical signature. There are various analytical techniques that can reveal which source on the landscape the material used to make an artifact originally came from. This is of interest to archaeologists because this information can be used to ask numerous questions about cultural relationships such as trade and interaction between groups or landscape use.
The following articles are two short summaries of some of the work conducted recently by Park archaeologists on obsidian artifacts from Gates of the Arctic.
Obsidian Tools and Their Source 2008 (pdf)

Prehistoric Transport of Obsidian 2009 (pdf)
Last updated: April 30, 2018